Regular price
Sale price
$45.00 USD
Unit price
per
Sale
Sold out
The sacral chakra jewelry set is handmade with grade A or higher crystals. The necklace is 21-24 inches. The bracelet is adjustable. These items have been infused with good energy and reikied by certified masters.
Smoky quartz- Smoky Quartz is an excellent grounding stone. It gently neutralises negative vibrations and is detoxifying on all levels, prompting elimination of the digestive system and protecting against radiation and electromagnetic smog. Smoky Quartz disperses fear, lifts depression and negativity. It brings emotional calmness, relieving stress and anxiety. 
Tigers eye- A stone of protection, Tiger Eye may also bring good luck to the wearer.  It has the power to focus the mind, promoting mental clarity, assisting us to resolve problems objectively and unclouded by emotions.  Particularly useful for healing psychosomatic illnesses, dispelling fear and anxiety.  Useful for recognising one's own needs in relation to the needs of others.  Balancing yin-yang and energising the emotional body, Tiger Eye stabilises mood swings, imbues us with willpower, purpose, courage and self-confidence, and releases tension. If your solar plexus chakra is overactive, you will feel the uncontrollable need to control everything about your life; a "control freak." Metaphysical Properties: Tiger Eye is a powerful stone that aids harmony and balance, and helps you to release fear and anxiety.
Goldstone-Goldstone is a Stone of Ambition that glistens with legend and mystery. Its link to the Sacral Chakra makes it perfect for personal development and achieving your life purpose, while calming and stabilising emotions in the process. It builds energy, courage and a positive attitude. Increases drive and confidence. A gently uplifting stone, Goldstone promotes vitality. Goldstone helps to reduce stomach tension and benefits arthritic conditions.
Sunstone- The gold and orange shades of Sunstone identify with the Sacral Chakra, or Second Chakra, located below the naval and above the pubic bone at the front of the pelvis. It controls the flow of energy and is the center of gravity of the body. Sunstone is linked to luck and good fortune. It clears and energises all the chakras. Sunstone instills good nature, heightens intuition and allows the real self to shine through happily. It dissipates fearfulness, alleviates stress and increases vitality. 
Citrine- Citrine is a lovely crystal that heals the sacral chakra. It will help you become more decisive, creative and energetic. This crystal also heals the solar plexus chakra. It stimulates the brain, strengthening the intellect. Citrine promotes motivation, activates creativity and encourages self-expression. Enhances concentration and revitalises the mind. It releases negative traits, depression, fears and phobias
Carnelian- Carnelian stone is one of the most important stones for Sacral Chakra, the energy center located at the pelvis. This bright orange Chalcedony, a form of Quartz, stimulates the Life Force of your body. If you use Carnelian, you will have the ability to embrace change. A stabilising stone, Carnelian restores vitality and motivation, and stimulates creativity. It gives courage, promotes positive life choices, dispels apathy and motivates for success. Carnelian is useful for overcoming abuse of any kind. It helps in trusting yourself and your perceptions.
Lala Lotus Co. offers a matching bracelet for this necklace. The necklace is $45, the bracelet is $25. If bought together we offer 20% off of the total coming to $56
If you would like a different size, more than one of this necklace, have any questions, or if you would like to order a custom piece message me on Etsy, instagram, or email Lalalotusco@gmail.com
Shipping & Returns

Shipped within 3-5 business days.

Custom orders will be longer to ship out.

Shipping time depends on postage chosen at checkout.
Care Instructions

Jewelry Care:
Avoid Contact With Moisture
Water, perfumes, creams, and other beauty products.

Remove Jewelry:
When exercising, Bathing, or Sleeping

Store Jewelry Safely When Not In Use:
In a Box or a Jewelry Bag
Share
View full details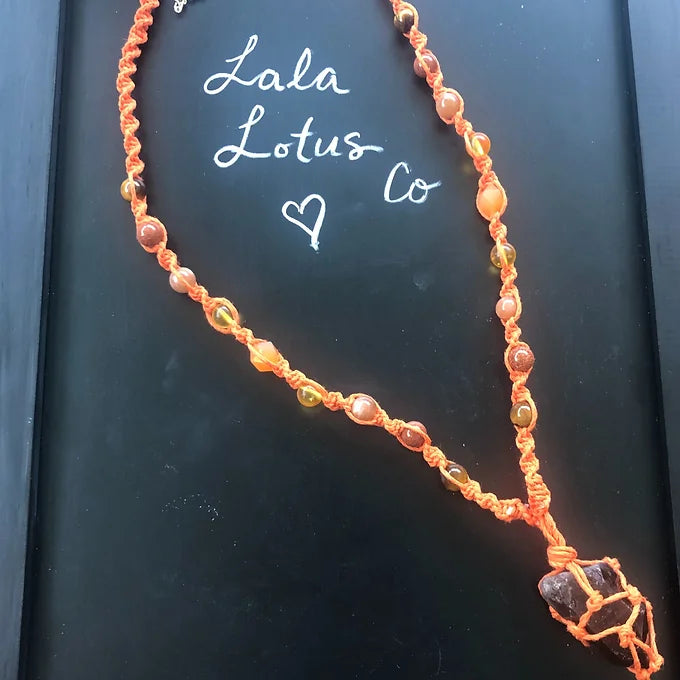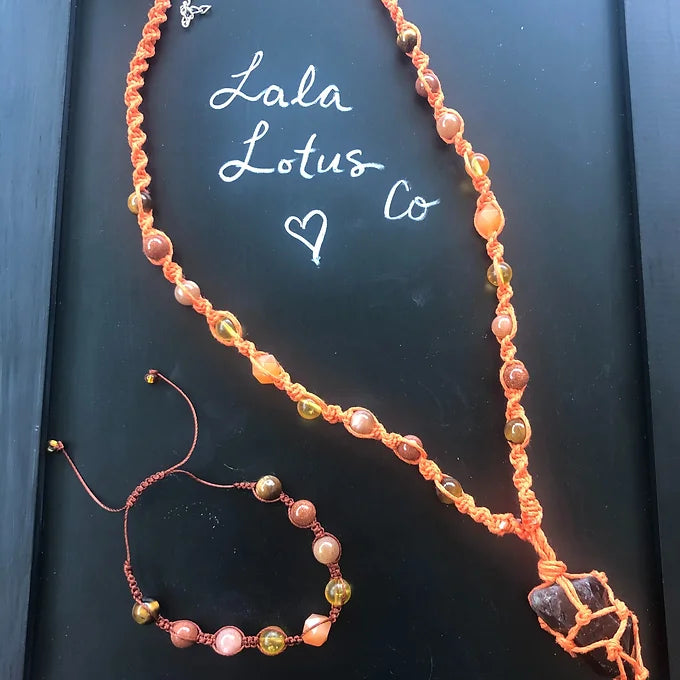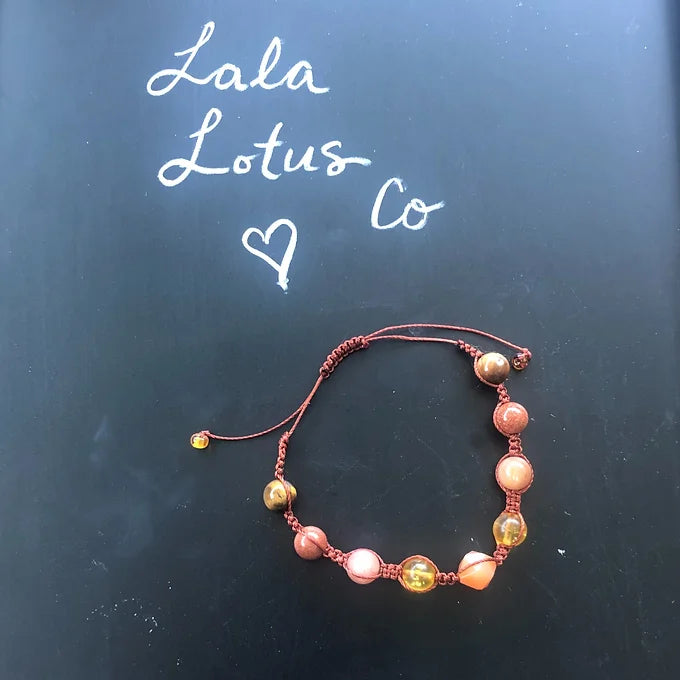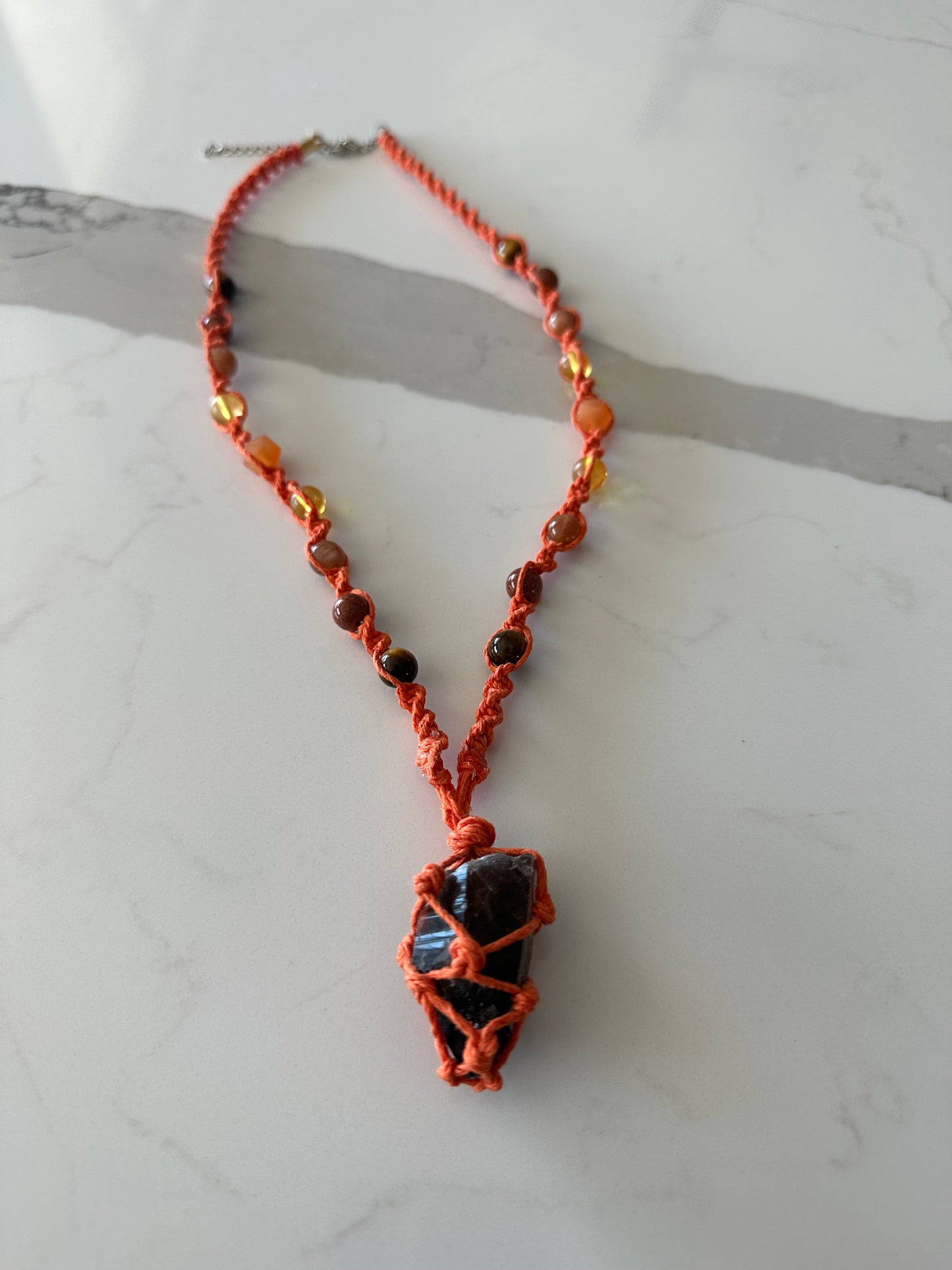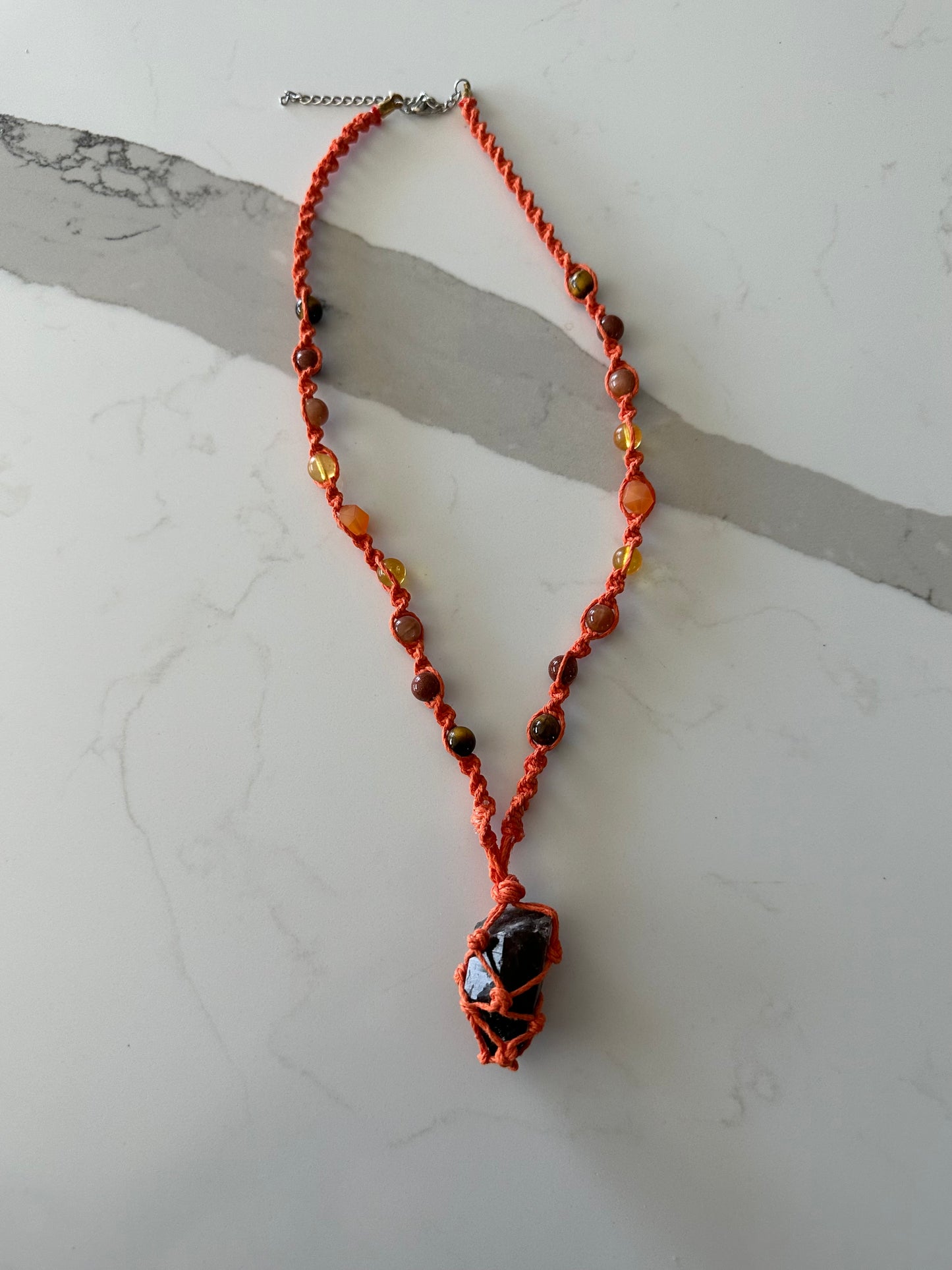 WORRY FREE EXCHANGES

Need something returned? Please reach out to us. We are happy to help.

FREE SHIPPING OVER $50

Free Priority Shipping on orders over $50 + insurance and tracking included.

MAGICAL CUSTOMER SERVICE

Something we can help you with? Issue with an order? Just wanna send us fan mail? Contact us at lalalotusco@gmail.com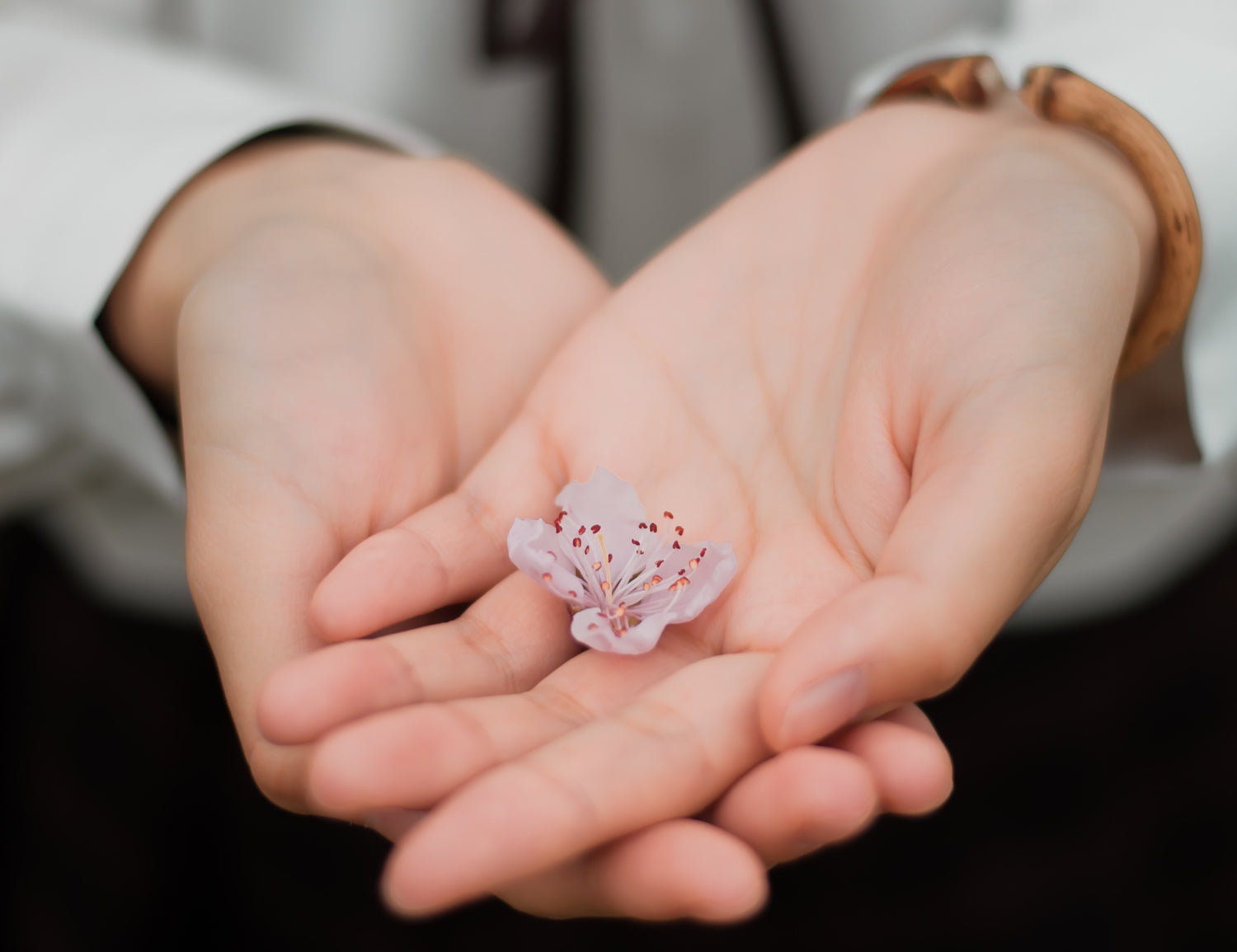 NEED SOME REIKI ENERGY?
All our beautiful jewelry is infused with reiki energy. Why not connect and try out our reiki sessions for yourself.
REIKI SESSION