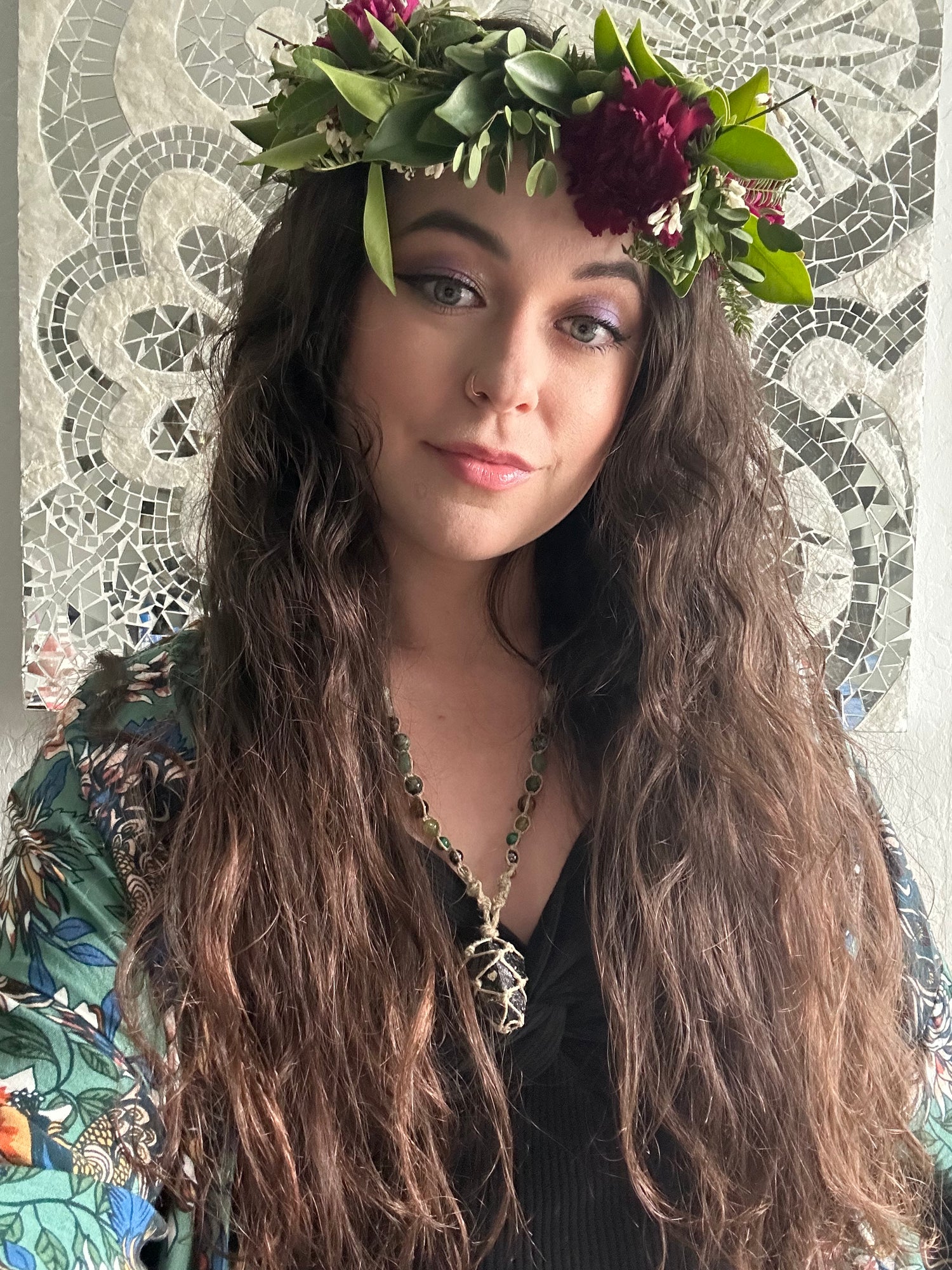 CRYSTAL KEEPER + CREATOR
My name is Lauren or Lala for short. I created Lala Lotus Co. when I was in treatment for chronic Lyme disease. I was sixteen when I decided to learn about crystals and their individual meanings. I quickly learned that crystals helped me with so many things, like anxiety management. Eventually, I learned how to incorporate crystals into jewelry so that I could have my crystals with me and distract myself from the hardships I was facing in treatment. Often, I gave my creations to other patients. Sometimes something even so small as a thought can change someone's day for the better. Knowing that I could make a difference fueled my motivation to turn Lala Lotus Co into a business. I had so much great feedback and support that I decided to start selling my creations on Etsy. Even today, I am always being drawn to crystals and their unique meanings; I am always learning more about them. I'm known for my work with crystals and gemstones, specifically my custom pieces.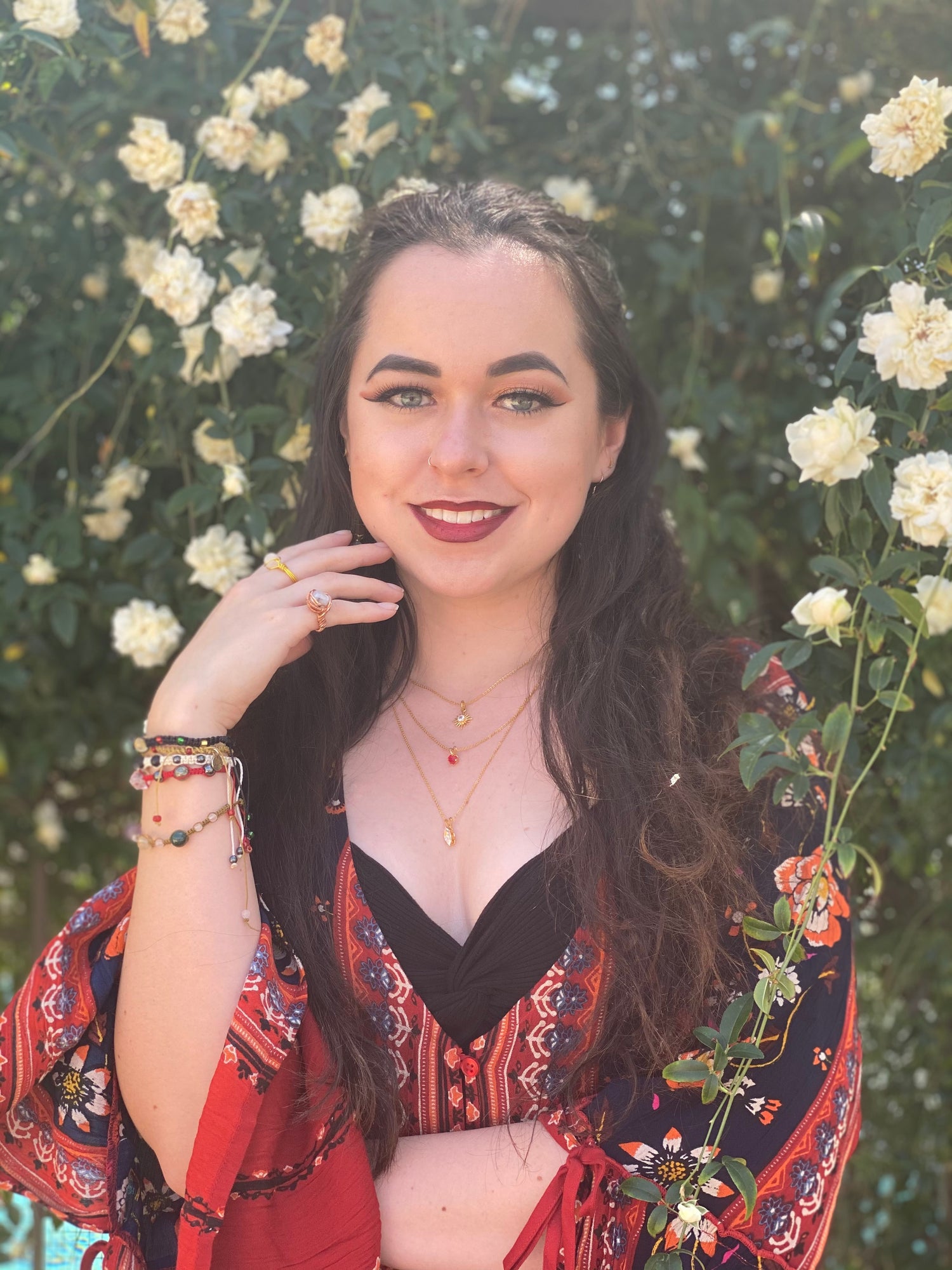 WHY LAUREN CREATED LALA LOTUS CO.
All of my crystal products are reikied and infused with good energies by a certified reiki and energy healing master. Reiki is a healing technique based on the principle that the therapist can channel energy into a patient through touch, activating the natural healing processes of the patient's body, and restoring physical and emotional well-being. This practice can also be used in distance sessions and on crystals. Energy healing and reiki are both things that have helped me tremendously on my journey, so I want to share them with the world in my own way. My goal is to give back and help people, ultimately making a difference in the world.I work with many non-profit organizations such as Lyme Warrior and Global Lyme Alliance, to name a few. Please be sure to check the product descriptions as some proceeds will go to a non-profit organization. If you have any suggestions for a non-profit you would like to see Lala Lotus Co. work with, please reach out! All creative ideas, suggestions, feedback, and positive energy are welcome here. 
FEATURED ARTICLES
BOLD JOURNEY

We're excited to introduce you to the always interesting and insightful Lauren Paez. We hope you'll enjoy our conversation with Lauren below.

LEARN MORE

SHOUT OUT ARIZONA

We had the good fortune of connecting with Lauren Paez and we've shared our conversation below.

LEARN MORE

VOYAGE PHOENIX

Today we'd like to introduce you to Lauren Paez.

LEARN MORE