Regular price
Sale price
$35.00 USD
Unit price
per
Sale
Sold out
These unique bracelets were inspired by a very protective spirit, Rupert. The Rupert bracelets have been reikied with the intention of grounding, protection, and guidance. Handmade in an adjustable fashion to fit any wrist, these bracelets are made with a navy blue cord or black cord in a square knot pattern. You have the option to select your desired color between navy blue and black. The stones used in this unisex piece are Hematite, Shungite, Black Tourmaline, Moss Agate, and Phantom Quartz (also known as Garden Quartz). These bracelets have been made and reikied by a certified energy healing and reiki master. 
Reiki: Reiki is a Japanese form of alternative medicine called energy healing. Reiki practitioners use a technique called palm healing or hands-on healing, through which a "universal energy" is said to be transferred through the palms of the practitioner to the patient in order to encourage emotional or physical healing. This practice also works with crystals, gemstones, pets, and distance healing. Reiki is energy and thus is not limited by time or distance. For more information please visit our Reiki and energy healing page on www.Lalalotusco.com
Jewelry Care:
Avoid Contact With Moisture
Water, perfumes, creams, and other beauty products.
Remove Jewelry:
When exercising, Bathing, or Sleeping
Store Jewelry Safely When Not In Use:
In a Box or a Jewelry Bag
Crystal Metaphysical Meanings:
Hematite: Hematite is an excellent grounding and protection stone. It strengthens our connection with mother earth, helping us to feel safe and secure. Hematite is known to impart courage, strength, endurance, and vitality. Known as a "stone for the mind", Hematite stimulates concentration and focus, enhancing memory and promoting original thought. Hematite utilizes the magnetic qualities of our yin-yang energies to balance the meridians within the body and to provide a stable equilibrium between the ethereal nervous system and the physical nervous system making this an excellent stone for energy healing and balancing. It focuses energy and emotions for balance between the body, mind, and spirit. Hematite dissolves negative energy and prevents you from absorbing the negativity of others. Hematite is a strong, supporting stone that boosts self-esteem and survivability. It enhances willpower and reliability and imparts confidence. Hematite is an excellent stone for empaths to aid in the balancing of energy and support of grounding while keeping the wearer safe.
Shungite: Shungite is known to be an extremely powerful, ancient healing stone that carries detoxifying properties. It absorbs and eliminates any negative or potentially health-hazardous energies. Shungite is commonly used for EMF protection, purification of the body, general healing, and well-being. Shungite is a calming and relaxing stone for anyone using or wearing it. Also known as the stone of fruition, Shungite brings forth positive blessings and positive results. It helps guide us toward a healthier future. Shungite is a powerful protection stone, especially from EMFs and for psychic protection. It is especially beneficial to place your Shungite by electronics—like computers, mobile phones, and televisions. 
Black Tourmaline: Black Tourmaline is an ideal grounding and protection stone. Black Tourmaline can be used to repel and protect against negativity. It enhances our well-being by providing an increase in physical vitality, emotional stability, and intellectual acuity; making it an excellent stone for everyone to have in their collection. Tourmaline aids in understanding ourselves and others. It promotes self-confidence and diminishes fear. Additionally, tourmaline attracts inspiration, compassion, tolerance, and prosperity.  It is known to balance the right-left sides of the brain. It can also balance male-female energy within the body as well as enhance energy and remove blockages. 
Moss Agate: Moss Agate is known by most as a stone of new beginnings. Moss agate refreshes the soul and enables you to see beauty in all you behold. This wonderfully healing stone is known to reduce sensitivity to weather and environmental pollutants. Additionally, it attracts abundance and wealth. Many have reported this unique stone to aid in improving self-esteem. Moss Agate helps us to develop strength and the ability to get along with others. Moss Agate can inspire new ideas after periods of stagnation making it a wonderful stone to spark creativity. Moss Agate promotes self-expression and communication. It is known to balance emotions, releasing fear and stress. It encourages trust and hope and aids in the elimination of depression caused by brain imbalances. Moss Agate speeds up recovery from illness and holds anti-inflammatory properties.
Phantom Quartz: Also known as garden quartz or the dream stone, Phantom Quartz is said to encourage everyone's inner dreamer. It is said that Phantom Quartz not only stimulates creativity but also sharpens our awareness of our life path and destiny. This is a wonderful stone to use when growing your connection to your spirit guides with the energy Quartz carries. Clear Quartz is known as the master healer. It can be used to amplify energy and store memory. If you are feeling that you're overdue for a change in your career, personal life, or love life, this stone could be a good companion as it can aid in a smooth transition. Phantom Quartz is a highly vibrational stone that is connected to the Crown Chakra.
Shipping & Returns

Shipped within 3-5 business days.

Custom orders will be longer to ship out.

Shipping time depends on postage chosen at checkout.
Care Instructions

Jewelry Care:
Avoid Contact With Moisture
Water, perfumes, creams, and other beauty products.

Remove Jewelry:
When exercising, Bathing, or Sleeping

Store Jewelry Safely When Not In Use:
In a Box or a Jewelry Bag
Share
View full details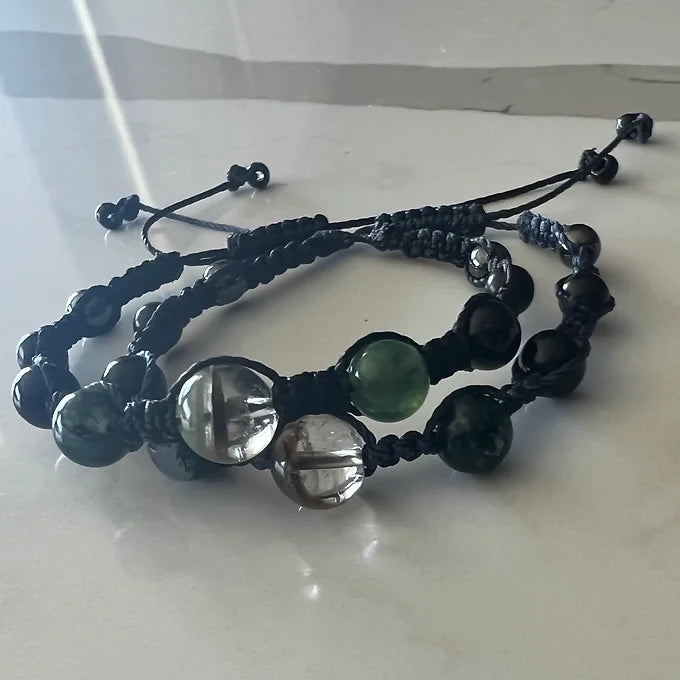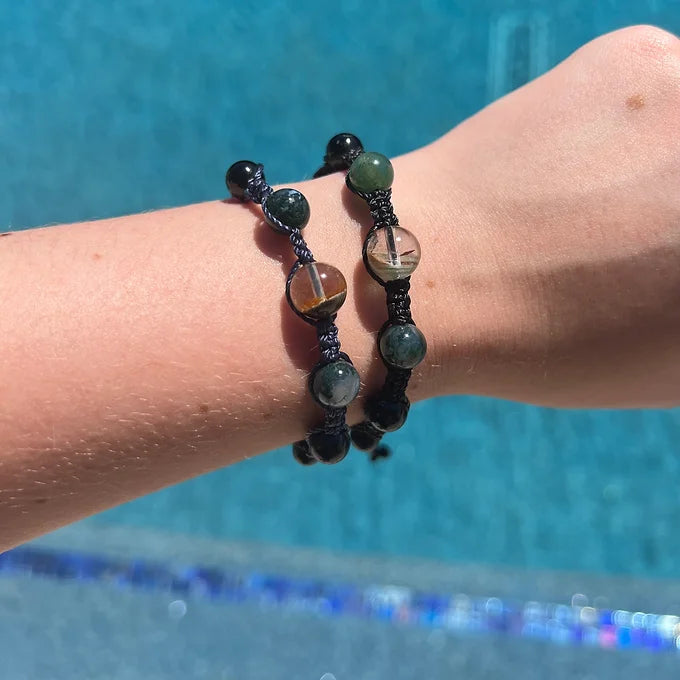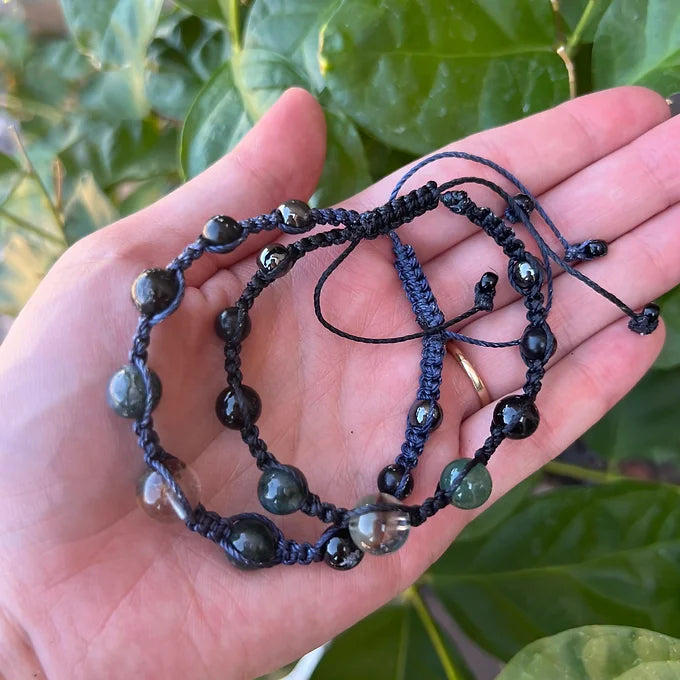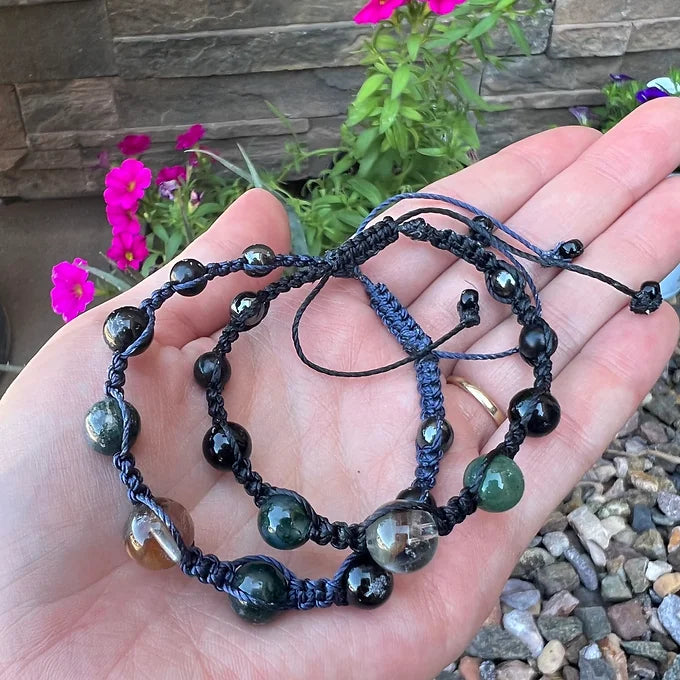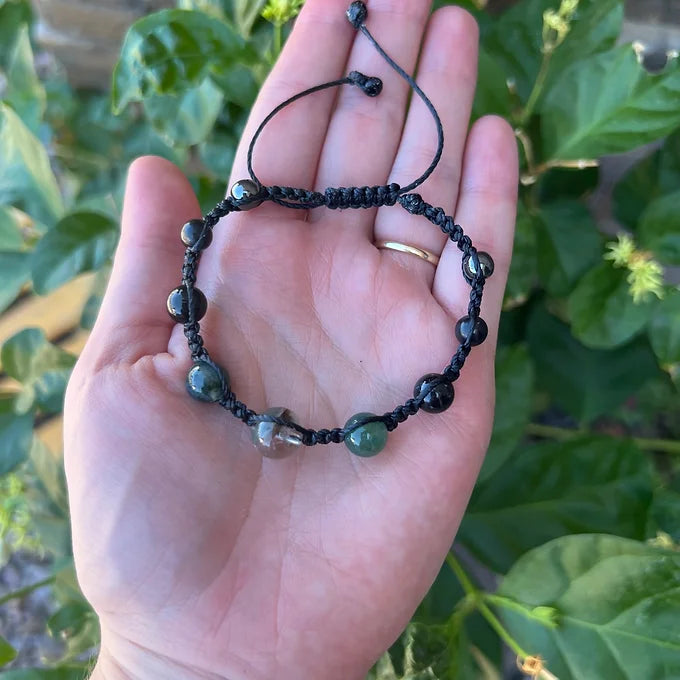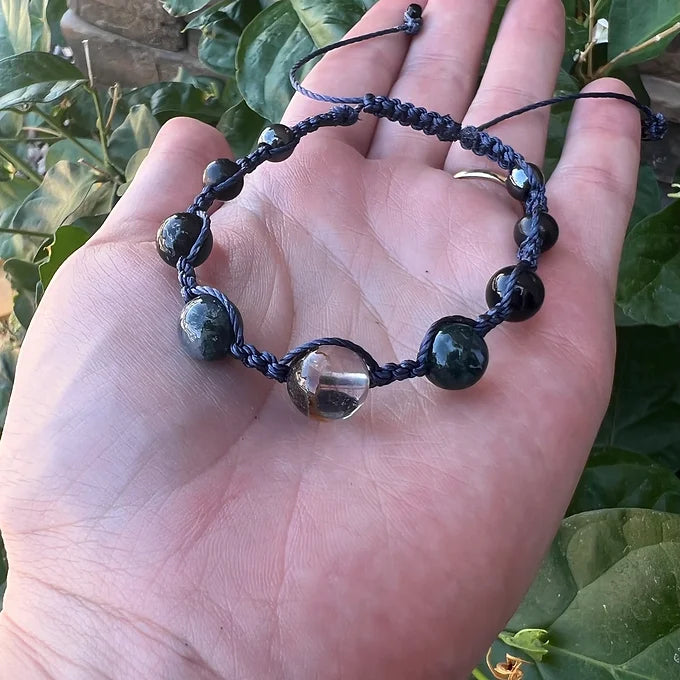 WORRY FREE EXCHANGES

Need something returned? Please reach out to us. We are happy to help.

FREE SHIPPING OVER $50

Free Priority Shipping on orders over $50 + insurance and tracking included.

MAGICAL CUSTOMER SERVICE

Something we can help you with? Issue with an order? Just wanna send us fan mail? Contact us at lalalotusco@gmail.com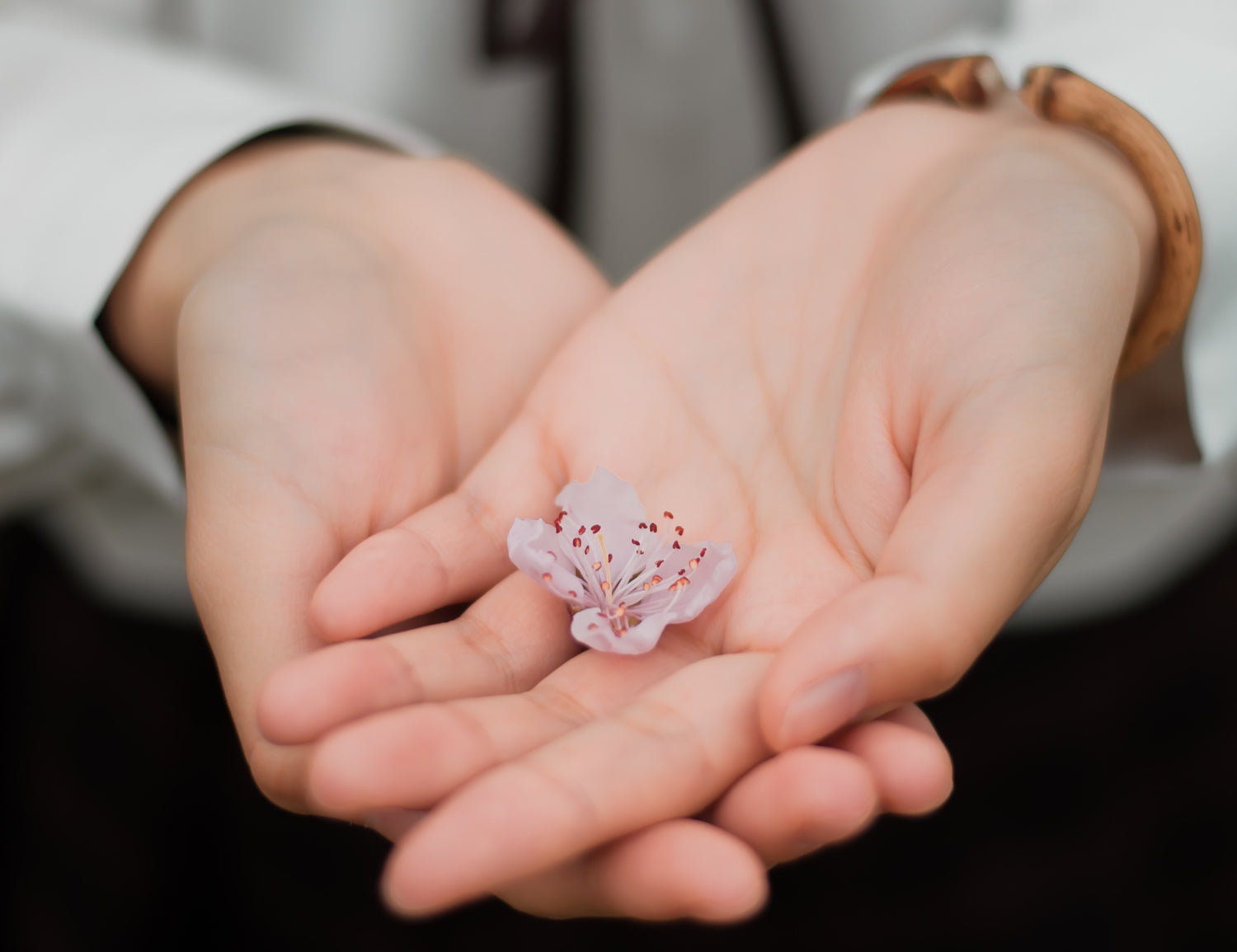 NEED SOME REIKI ENERGY?
All our beautiful jewelry is infused with reiki energy. Why not connect and try out our reiki sessions for yourself.
REIKI SESSION