Regular price
Sale price
$15.00 USD
Unit price
per
Sale
Sold out
The Protection and Grounding Keychains are handmade and Reikied by a Certified Energy Healing and Reiki Master. Each stone has been mindfully selected to help with protection and grounding. These keychains are made with black Hemp, Black Onyx, Smoky Quartz, Clear Quartz, Howlite, and Rainbow Obisidan. 
Jewelry Care:
Avoid Contact With Moisture
Water, perfumes, creams, and other beauty products.
Remove Jewelry:
When exercising, Bathing, or Sleeping
Store Jewelry Safely When Not In Use:
In a Box or a Jewelry Bag
Reiki: Reiki is a Japanese form of alternative medicine called energy healing. Reiki practitioners use a technique called palm healing or hands-on healing through which a "universal energy" is said to be transferred through the palms of the practitioner to the patient in order to encourage emotional or physical healing. This practice also works with crystals, gemstones, pets, and distance healing. Reiki is energy and thus is not limited by time and distance. For more information please visit our Reiki and energy healing page on www.Lalalotusco.com
Crystal Metaphysical Meanings:
Black Onyx- A powerful protection stone, Black Onyx absorbs and transforms negative energy, and helps to prevent the drain of personal energy. Black Onyx aids the development of emotional and physical strength and stamina, especially when support is needed during times of stress, confusion, or grief.  Black onyx can give us the strength to look within ourselves, to understand the past, present, and future, and to take charge of our lives going forward
Smoky Quartz- Smoky Quartz-  Smoky Quartz is a magnificent grounding stone that carries the healing properties of Quartz. This unique protection stone disperses fear and lifts depression and negativity. It is said to bring emotional calmness, relieving stress and anxiety. Smoky Quartz dispels nightmares and helps us to manifest our dreams. Smoky Quartz aids concentration assists in communication difficulties and promotes positive thoughts as well as actions. It is known to neutralize negative vibrations and is a detoxifying stone.
Clear Quartz- Clear Quartz is known as the "master healer" and is known to amplify energy and store memory. This high vibrational stone affects other crystals by amplifying their energy. It absorbs, stores, releases, and regulates energy making it an ideal stone for healing. Highly protective, Clear Quartz draws off negative energy of all kinds. It is known to balance and revitalize the physical, mental, emotional, and spiritual planes. This amazing stone cleanses and enhances the body and acts as a deep soul cleanser, connecting the physical dimension with the mind. Clear Quartz enhances psychic abilities. It aids concentration and unlocks memory. Clear Quartz harmonizes and aligns all the chakras and aligns the subtle bodies.
Howlite-  Howlite is an aid to insomnia, especially when caused by an overactive mind.  Formulates ambitions and aids in achieving them. Howlite strengthens memory and stimulates the desire for knowledge. It teaches patience and helps to eliminate rage, pain, and stress. A calming stone, Howlite calms communication, facilitates awareness, and encourages emotional expression. Howlite is a powerful healing stone that is commonly used to help balance the third eye and crown Chakra.

Rainbow Obsidian- Rainbow Obsidian is known to be a fiercely protective stone, it forms a shield against negativity. Additionally, this magnificent stone blocks psychic attacks and absorbs negative energies from the environment. Obsidian helps to draw out mental stress and tension. It promotes growth on all levels, urging exploration of the unknown and opening new horizons.  Rainbow Obsidian brings mental clarity to the wearer and clears confusion. This truth-enhancing stone helps us to understand who we truly are. Obsidian dissolves emotional blockages and ancient traumas, including past life trauma or ancestral trauma. Promoting compassion and strength, Rainbow Obsidian brings hope, illumination, and energy into the most blocked and stagnant areas of the emotional body. This grounding stone brings spiritual light into the aura and physical body. It is great to support alleviating depression, mood swings, despair, or paralyzing fears.
Shipping & Returns

Shipped within 3-5 business days.

Custom orders will be longer to ship out.

Shipping time depends on postage chosen at checkout.
Care Instructions

Jewelry Care:
Avoid Contact With Moisture
Water, perfumes, creams, and other beauty products.

Remove Jewelry:
When exercising, Bathing, or Sleeping

Store Jewelry Safely When Not In Use:
In a Box or a Jewelry Bag
Share
View full details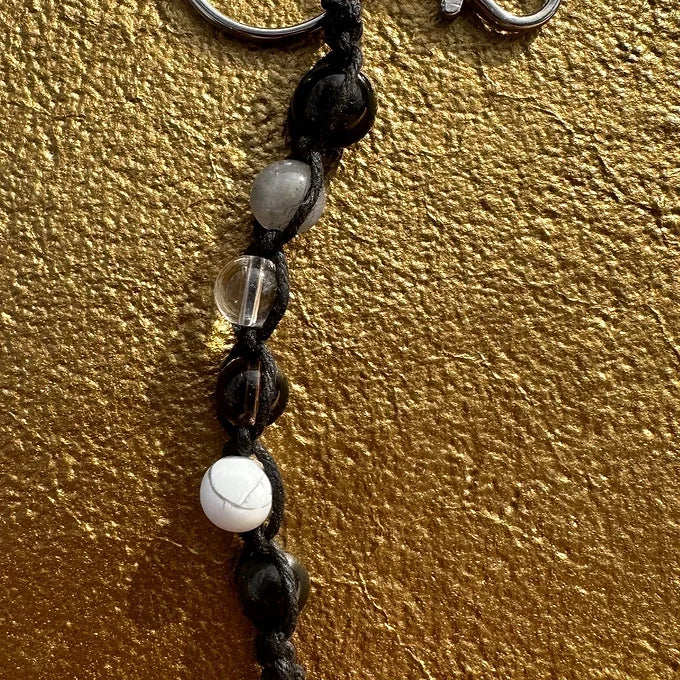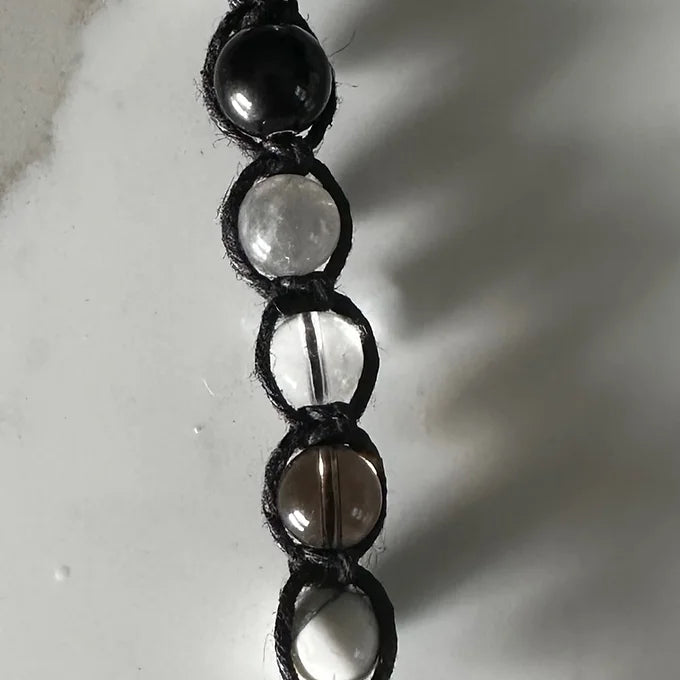 WORRY FREE EXCHANGES

Need something returned? Please reach out to us. We are happy to help.

FREE SHIPPING OVER $50

Free Priority Shipping on orders over $50 + insurance and tracking included.

MAGICAL CUSTOMER SERVICE

Something we can help you with? Issue with an order? Just wanna send us fan mail? Contact us at lalalotusco@gmail.com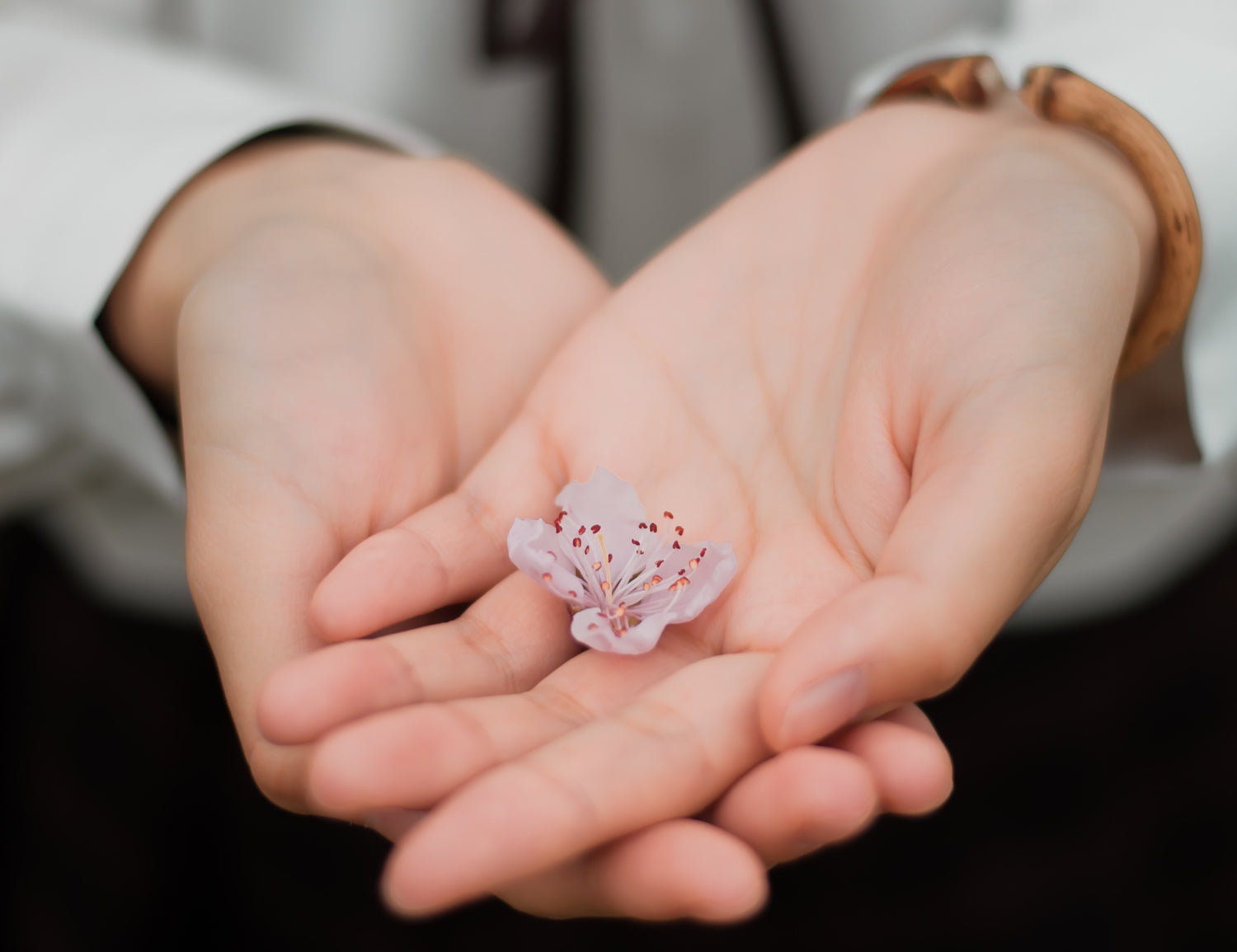 NEED SOME REIKI ENERGY?
All our beautiful jewelry is infused with reiki energy. Why not connect and try out our reiki sessions for yourself.
REIKI SESSION