Regular price
Sale price
$45.00 USD
Unit price
per
Sale
Sold out
This listing is for 1 Libyan Desert Glass of your choice. These have been Reikied by a Reiki and Energy Healing Master. Please refer to the product photos for crystal selection.  
Reiki: Reiki is a Japanese form of alternative medicine called energy healing. Reiki practitioners use a technique called palm healing or hands-on healing, through which a "universal energy" is said to be transferred through the palms of the practitioner to the patient in order to encourage emotional or physical healing. This practice also works with crystals, gemstones, pets, and distance healing. Reiki is energy and thus is not limited by time or distance. For more information please visit our Reiki and energy healing page on www.Lalalotusco.com
Libyan Desert Glass- Libyan Desert Glass is a rare mineral. This golden tektite was first discovered in western Egypt on an ancient chestplate. It was believed to have great healing powers. These incredible tektites are estimated to be 28.5 million years old.The Libyan desert glass is named after the Libyan desert, and it was called 'the rock of the god' by the Egyptians. SImilar to Moldivate, Libyan desert glass is highly transformational in nature, Libyan Desert glass enhances energy, especially those correlated with the solar plexus, sacral, and the third eye. When working with these ancient minerals many have experienced a rebirthing effect or spiritual awakening. Often, people report an increased amount of control of their personal energy and decision making abilities Libyan Desert Glass helps one through their own ascension process and attunes their energies to that of the ether giving us access to higher guidance and the akashic records. This E.T stone allows us to embrace and develop our gifts. It also provides a calming effect and encourages us to embrace our true self. Encouraging shadow work and self care, Libyan desert glass helps us to better understand ourself and the universe around us. This is a POWERFUL manifestation stone. It helps us to strengthen our resolve and focus on precisely affirming your goals to the Universe. It provides the user with the sun-star-sand trinity of elements.
DISCLAIMER: do not get this crystal wet. Leaving this mineral in water will caUse it to dissolve back into sand.
Shipping & Returns

Shipped within 3-5 business days.

Custom orders will be longer to ship out.

Shipping time depends on postage chosen at checkout.
Care Instructions

Jewelry Care:
Avoid Contact With Moisture
Water, perfumes, creams, and other beauty products.

Remove Jewelry:
When exercising, Bathing, or Sleeping

Store Jewelry Safely When Not In Use:
In a Box or a Jewelry Bag
Share
View full details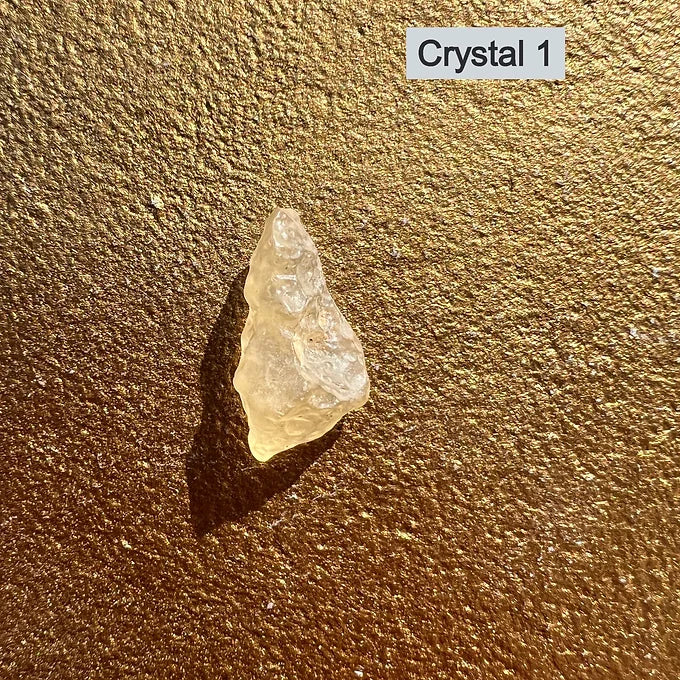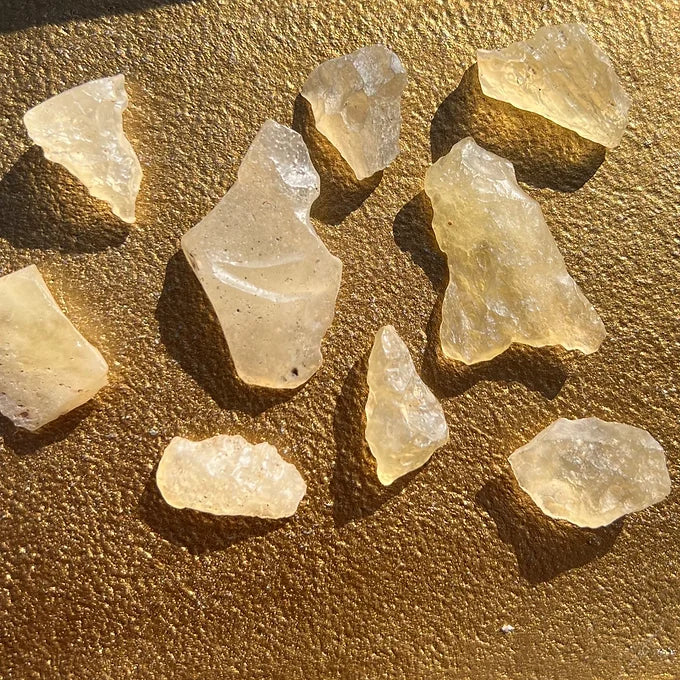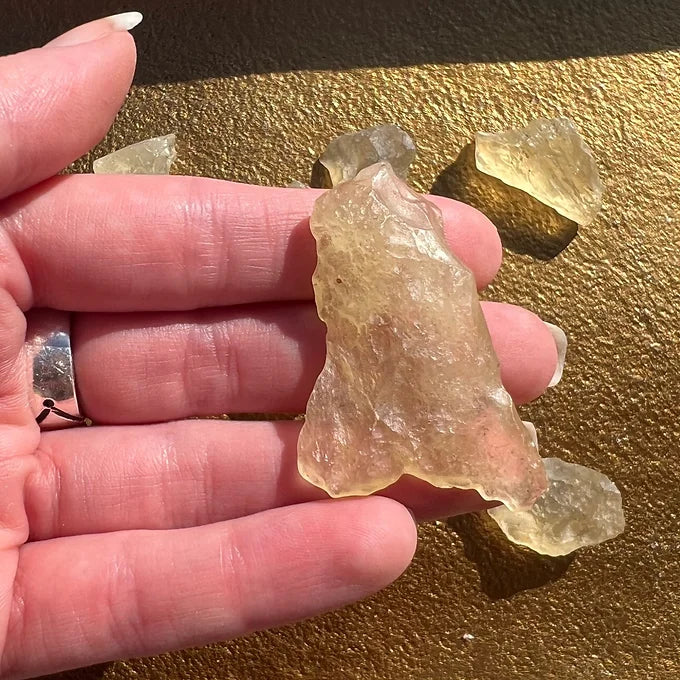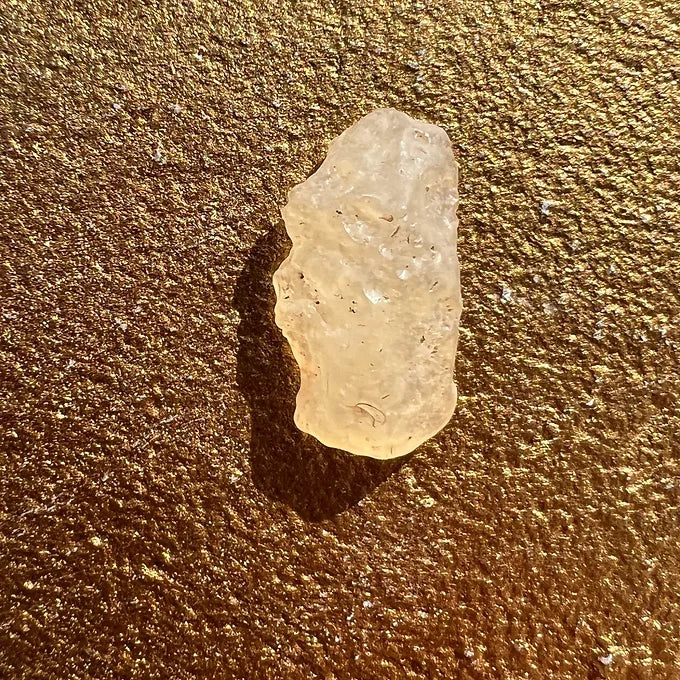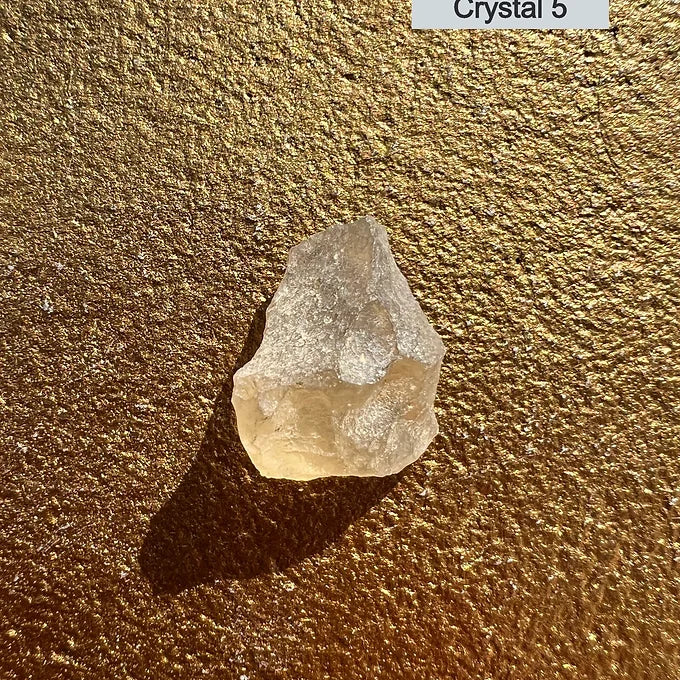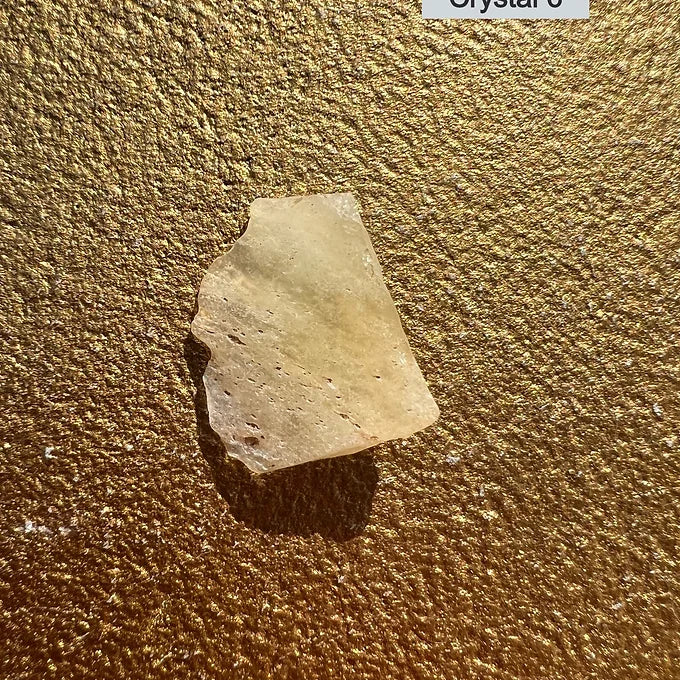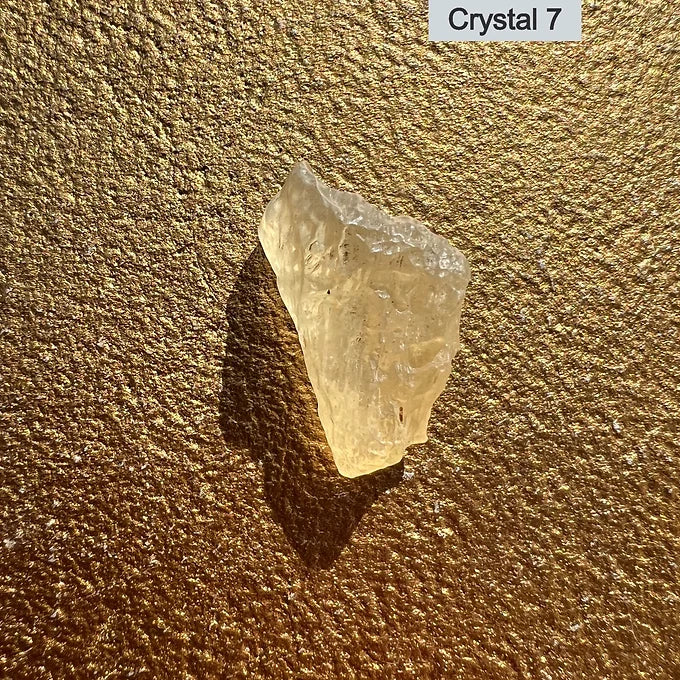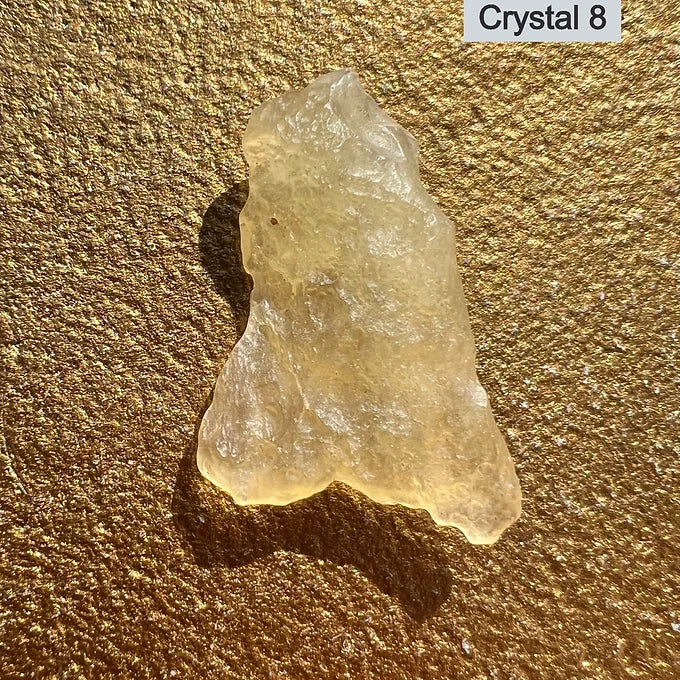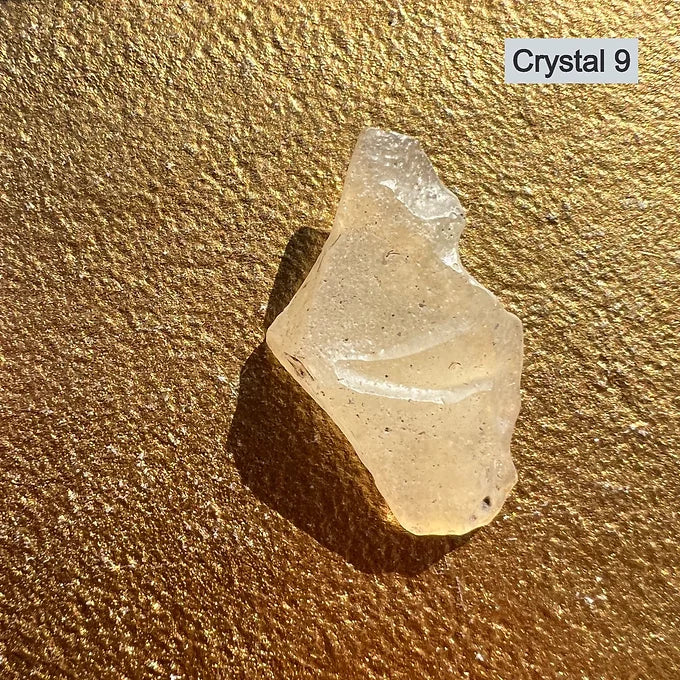 WORRY FREE EXCHANGES

Need something returned? Please reach out to us. We are happy to help.

FREE SHIPPING OVER $50

Free Priority Shipping on orders over $50 + insurance and tracking included.

MAGICAL CUSTOMER SERVICE

Something we can help you with? Issue with an order? Just wanna send us fan mail? Contact us at lalalotusco@gmail.com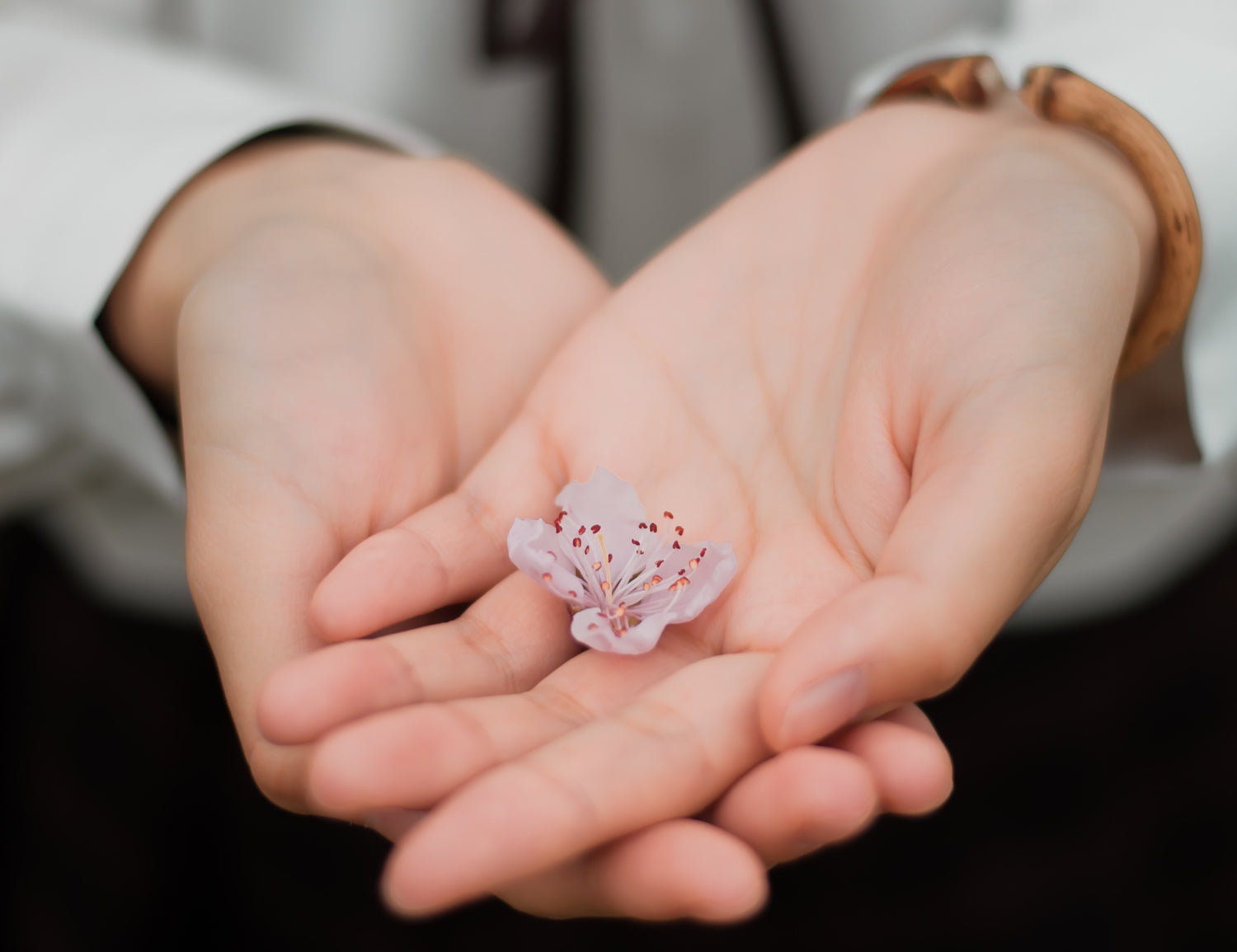 NEED SOME REIKI ENERGY?
All our beautiful jewelry is infused with reiki energy. Why not connect and try out our reiki sessions for yourself.
REIKI SESSION