Regular price
Sale price
$15.00 USD
Unit price
per
Sale
Sold out
These Intuition and Guidance Keychains are handmade with love and intention by a certified Energy Healing and Reiki master. All crystal creations at Lala Lotus Co. have been Reikied. These keychains come in black or white, the white glows in the dark. The Blue Aragonite also glows in the dark. The hand-selected stones in these pieces are Amethyst, Selenite, SMoky Quartz, Blue Aragonite, Clear Quartz, and Labradorite. 
Reiki: Reiki is a Japanese form of alternative medicine called energy healing. Reiki practitioners use a technique called palm healing or hands-on healing through which a "universal energy" is said to be transferred through the palms of the practitioner to the patient in order to encourage emotional or physical healing. This practice also works with crystals, gemstones, pets, and distance healing. Reiki is energy and thus is not limited by time and distance. For more information please visit our Reiki and energy healing page on www.Lalalotusco.comPLEASE NOTE: Do not get this keychain wet as it could damage the selenite or cause splintering.Jewelry Care:Avoid Contact With MoistureWater, perfumes, creams, and other beauty products.Remove Jewelry:When exercising, Bathing, or SleepingStore Jewelry Safely When Not In Use:In a Box or a Jewelry BagCrystal Metaphysical Meanings:Amethyst- Amethyst is known as the natural tranquilizer due to its calming vibrations. It is commonly used to relieve stress and strain and to balance emotions. This purple crystal dispels anger, rage, fear and anxiety. It also helps to alleviate sadness and grief, and dissolves negativity. Not only is amethyst ideal for calming, but it is also a wonderful protection and intuition stone. Protecting the wearer from all types of harm, it guards against psychic attack, transmuting the energy into love, including ill wishes from others. Amethyst activates and develops spiritual awareness by opening intuition and enhancing psychic abilities. Amethyst is a variety of Quartz that carries strong healing and cleansing frequency. Due to its calming effect, it stimulates the mind, helping us become more focused, enhancing memory, and improving motivation. Amethyst assists in remembering and understanding dreams, making it ideal for dream work. It can relieve insomnia, and encourage selflessness and spiritual wisdom.Selenite- Selenite is a variety of gypsum which has a soft texture, which means that water can damage this crystal by causing it to splinter or crack. Selenite is a high vibrational calming stone with various spiritual properties. Connected to the Crown Chakra, Selenite opens the crown to help us access angelic conscientiousness and higher guidance from our spirit guides and ancestors. This magnificent stone promotes communication with our higher self. Often, Selenite provides clarity of the mind and insight, helping us to expand our awareness. Selenite can be used to access past lives and ancient knowledge. With its calming vibration, Selenite instills deep peace making it perfect for meditation, and spiritual work. Assisting in judgment and insight, Selenite clears confusion helping us to see the bigger picture. A stone of inspiration, Selenite carries many unique properties, such as cleansing and purifying our journeys, cleansing other crystals, providing protective energy, and fostering enlightenment. Selenite is a wonderful stone to use to cleanse and charge other crystals, especially those that can not get wet.Smoky Quartz- Smoky Quartz is a magnificent grounding stone that carries the healing properties of Quartz. This unique protection stone disperses fear and lifts depression and negativity. It is said to bring emotional calmness, relieving stress and anxiety. Smoky Quartz dispels nightmares and helps us to manifest our dreams. Smoky Quartz aids concentration assists in communication difficulties and promotes positive thoughts as well as actions. It is known to neutralize negative vibrations and is a detoxifying stone.Blue Aragonite- Blue Aragonite will help you sympathize more easily. This makes it a powerful stone for healers and spiritual teachers. It will enhance your communication abilities, specifically your spiritual communication. It will also resonate with your heart, throat, or third eye chakra, which will give you a joyful, optimistic, and comforting vibration. It's a beautiful stone of hope that will assist you in becoming more compassionate in how you deal with other people. It will also help you relieve your stress. When communicating with your spirit guides, Blue Aragonite's energy will help you communicate more openly and accurately. It will help you communicate with the spirit and allow you to feel calm and relaxed. You will be able to handle all your experiences calmly and stress-free, too. This wonderful stone is a throat chakra stone that will support all types of communication, especially the communication that you receive from your spirit and from your spirit guides. Blue Aragonite is also a strong stone of spiritual vision. It will bring more joy and optimism to your life, and it will provide healing to your emotions. If you have faced difficult situations in the past where you were left emotionally wounded or traumatized, this stone will give you complete healing. Blue Aragonite is also an excellent stone that will heal your inner child. Unresolved issues from your childhood will be addressed, and you will finally be able to let go of them. It will also help you go more deeply into your inner awareness during meditation. This stone's vibration will add more inspiration and increase your receptivity to Divine guidance, which will awaken your psychic knowing. Blue Aragonite is very soothing to the emotions. It will also increase your patience and understanding.Clear Quartz- Clear Quartz is known as the "master healer" and is known to amplify energy and store memory. This high vibrational stone affects other crystals by amplifying their energy. It absorbs, stores, releases, and regulates energy making it an ideal stone for healing. Highly protective, Clear Quartz draws off negative energy of all kinds. It is known to balance and revitalize the physical, mental, emotional, and spiritual planes. This amazing stone cleanses and enhances the body and acts as a deep soul cleanser, connecting the physical dimension with the mind. Clear Quartz enhances psychic abilities. It aids concentration and unlocks memory. Clear Quartz harmonizes and aligns all the chakras and aligns the subtle bodies.Labradorite-  Labradorite is known to be the stone of transformation. This highly spiritual stone is a useful companion through change, imparting strength and perseverance. It is known to balance and protect the aura and raises consciousness. Labradorite is also useful for grounding spiritual energies. Additionally, it is excellent for strengthening intuition - promoting psychic abilities. Labradorite is powerful in revealing the truth behind illusions. Labradorite is helpful with banishing fears and insecurities. It strengthens faith in the self and trust in the universe.  It stimulates the imagination and calms an overactive mind, developing enthusiasm and new ideas.
Shipping & Returns

Shipped within 3-5 business days.

Custom orders will be longer to ship out.

Shipping time depends on postage chosen at checkout.
Care Instructions

Jewelry Care:
Avoid Contact With Moisture
Water, perfumes, creams, and other beauty products.

Remove Jewelry:
When exercising, Bathing, or Sleeping

Store Jewelry Safely When Not In Use:
In a Box or a Jewelry Bag
Share
View full details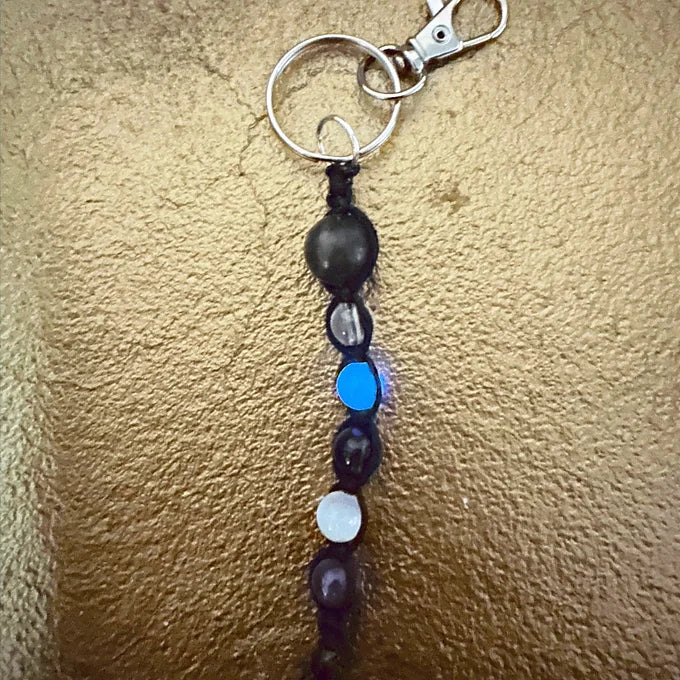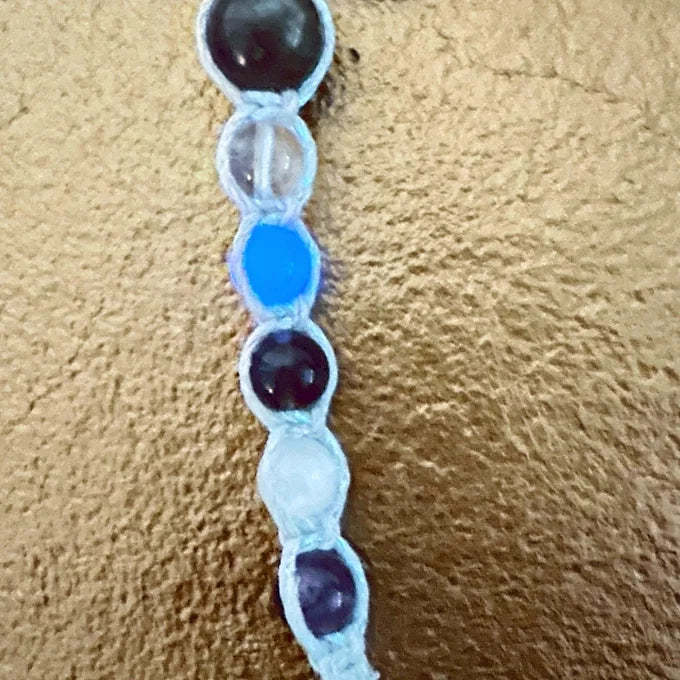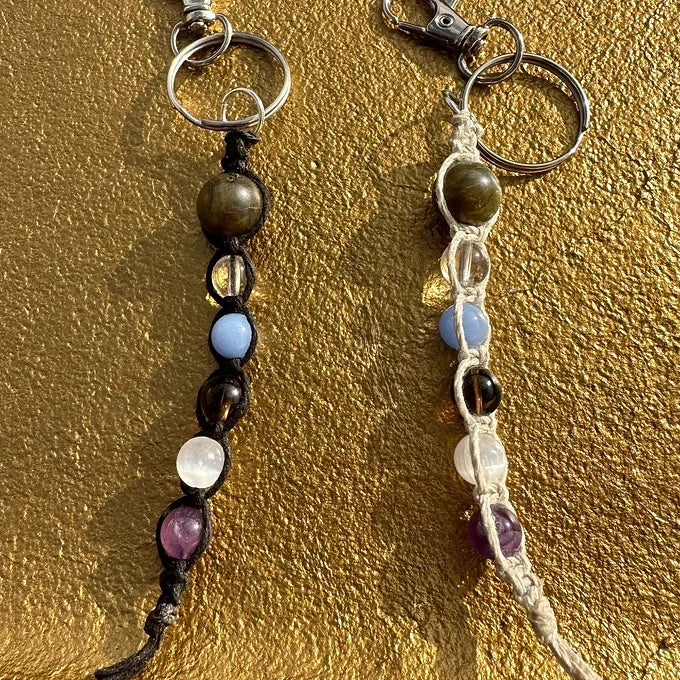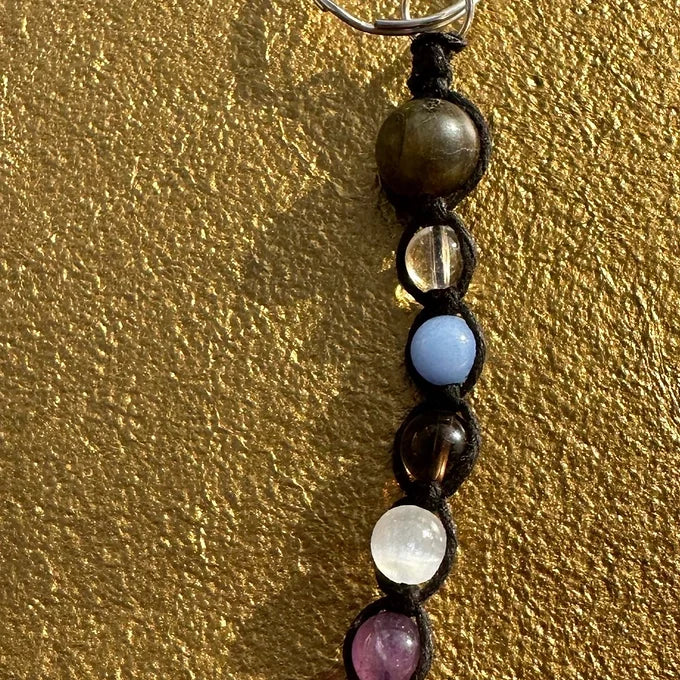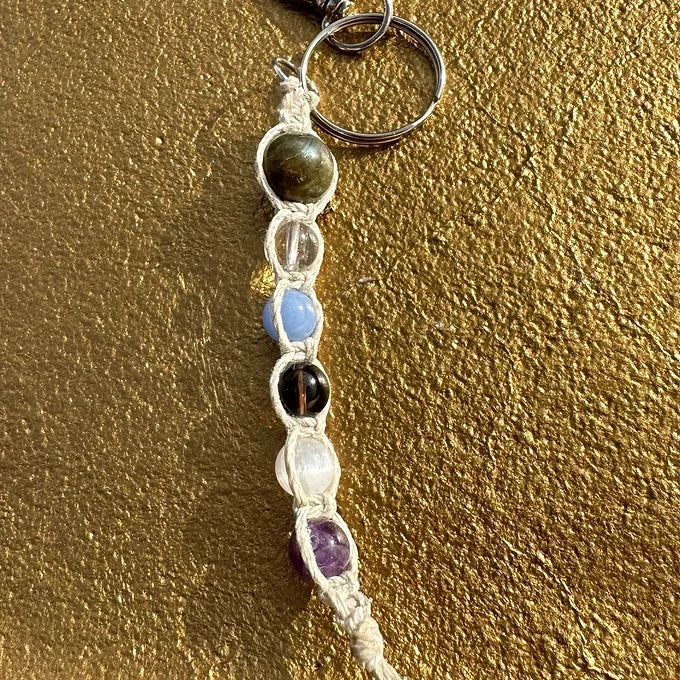 WORRY FREE EXCHANGES

Need something returned? Please reach out to us. We are happy to help.

FREE SHIPPING OVER $50

Free Priority Shipping on orders over $50 + insurance and tracking included.

MAGICAL CUSTOMER SERVICE

Something we can help you with? Issue with an order? Just wanna send us fan mail? Contact us at lalalotusco@gmail.com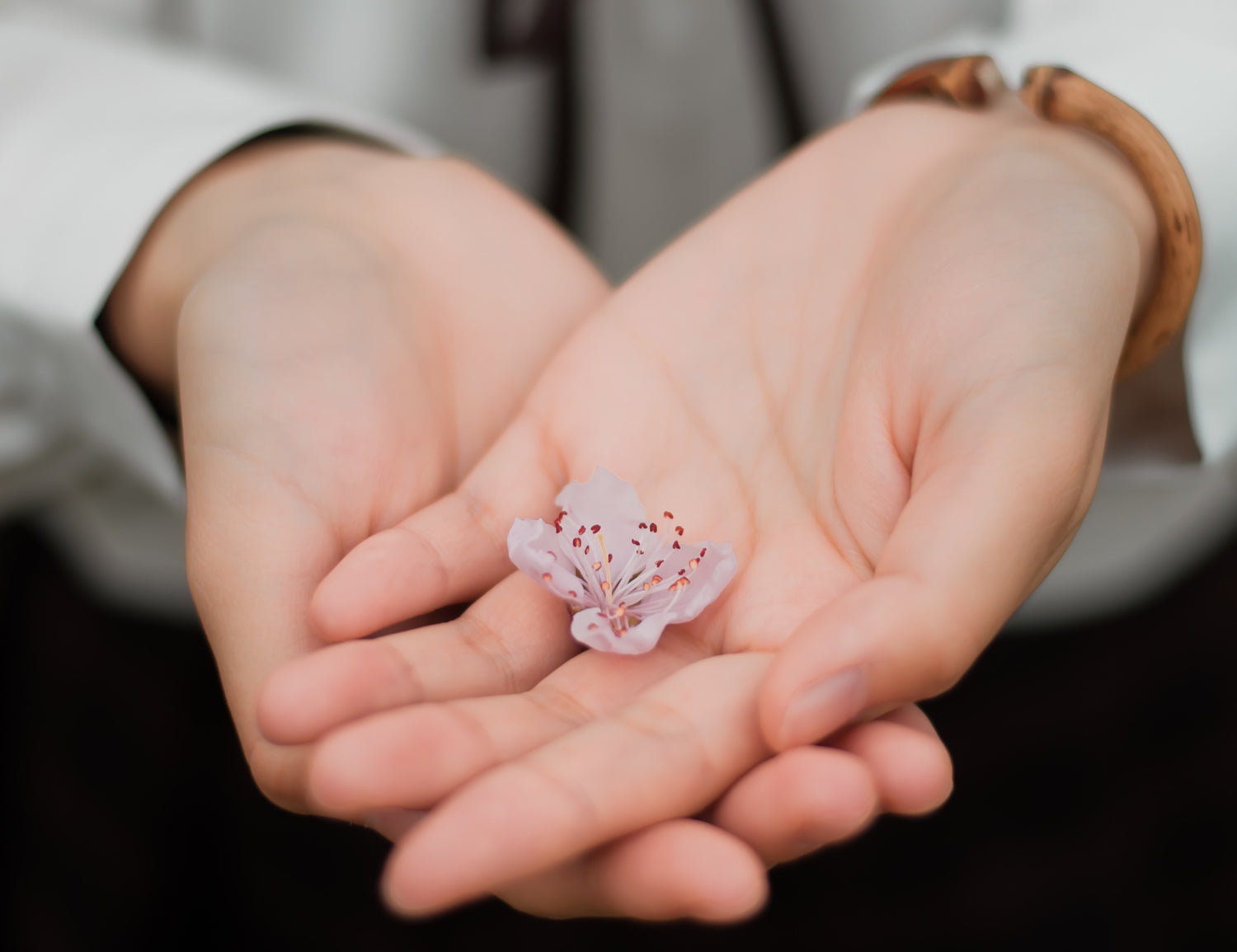 NEED SOME REIKI ENERGY?
All our beautiful jewelry is infused with reiki energy. Why not connect and try out our reiki sessions for yourself.
REIKI SESSION