Regular price
Sale price
$10.00 USD
Unit price
per
Sale
Sold out
These keychains were designed to protect against EMF as well as offering the general protection vibrations from the stones. These keychains are handmade, infused with good vibes, and reikied by certified masters.
Hematite- (Grounding - Balance - Absorbs Negativity) is the ultimate grounding stone for the body, aiding you to feel balanced, calm and more centered. it eliminates the negative energy in your body by drawing it from you into itself (must be cleared after use). One of the best root chakra stones. Hematite absorbs all the negative energy from your body, eliminating stress, anxiety, worry and fear. It balances your aura and aligns all seven chakras. Hematite helps to pull any stray energy down to your root chakra to ground it. A very protective stone, hematite harmonizes mind, body and spirit. It can also strengthen self-confidence Physically, Hematite is also used to protect against geopathic stress and electromagnetic smog, and is said to be a great detoxifying stone.
Black Tourmaline- Known was one of the best protection crystals in the world, black tourmaline is a midnight black stone and will aid in keeping you safe. Along with being a huge grounding force when it comes to personal energy, it is well versed in clearing away the EMF smog that wants to invade your space. As a highly intuitive and absorbing stone, Black Tourmaline will also block negative energies and spin them into positive vibes. For those who find themselves clouded with anxiety, Black Tourmaline can bring a positive slant back to your life.
Shungite- Healing, Protection. Detoxification, Relieves Anxiety and Insomnia
Said to be around 2 billion years old, Shungite is a very powerful, ancient healing stone that detoxifies your body by absorbing and eliminating any negative or health hazardous energies. A Shungite Stone can be used for EMF protection, purification of the body, general healing and well-being and much more.Shungite is said to calm and relax anyone using or near it. This may be due to its protective energies and rejection of negative energy. Shungite is known as the Stone of Fruition as it brings forth positive blessings and positive results. It helps you to know what is beneficial for a better and healthier future. It is said to infuse your aura with light, allowing only positive, beneficial energies to reach you. It is also a very powerful protection stone, especially from EMFs and for psychic protection, making it a very beneficial stone to place by your electronics—like computers, mobile phones, and televisions. Shungite healing and shielding power arises from its rare, noncrystalline carbon mineral formation
This item has been reikied and infused with good vibes by certified masters. 
Care instructions: to keep these keychains lasting as long as possible it is recommended to keep them dry.
Shipping & Returns

Shipped within 3-5 business days.

Custom orders will be longer to ship out.

Shipping time depends on postage chosen at checkout.
Care Instructions

Jewelry Care:
Avoid Contact With Moisture
Water, perfumes, creams, and other beauty products.

Remove Jewelry:
When exercising, Bathing, or Sleeping

Store Jewelry Safely When Not In Use:
In a Box or a Jewelry Bag
Share
View full details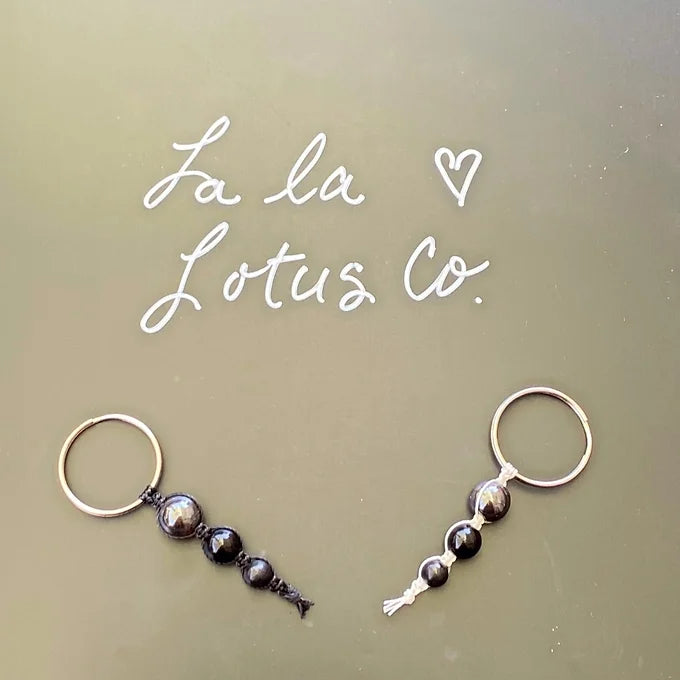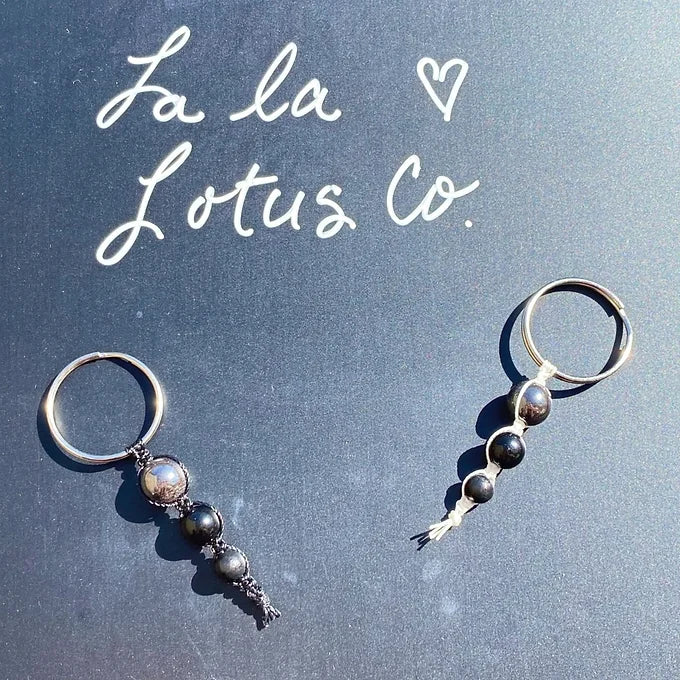 WORRY FREE EXCHANGES

Need something returned? Please reach out to us. We are happy to help.

FREE SHIPPING OVER $50

Free Priority Shipping on orders over $50 + insurance and tracking included.

MAGICAL CUSTOMER SERVICE

Something we can help you with? Issue with an order? Just wanna send us fan mail? Contact us at lalalotusco@gmail.com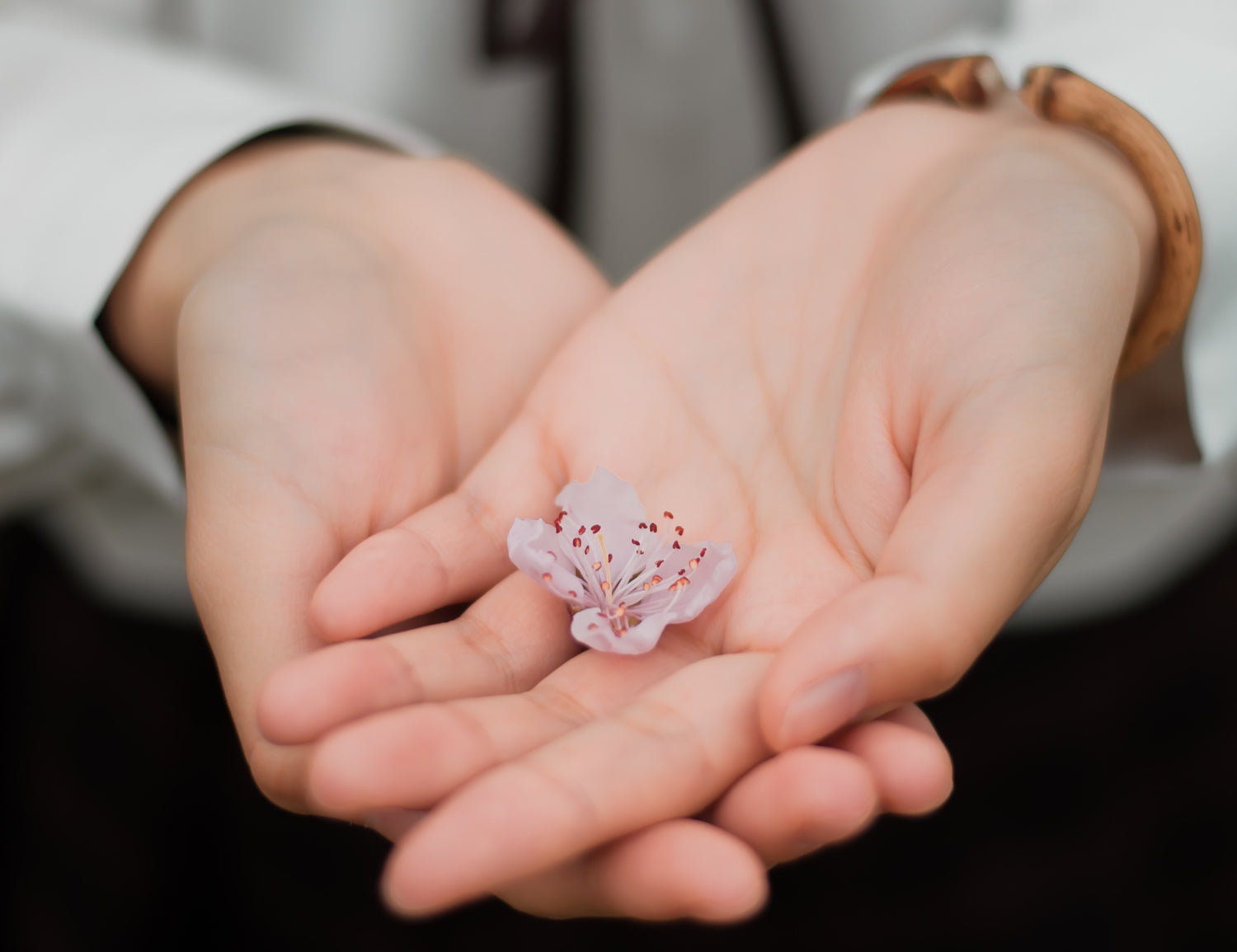 NEED SOME REIKI ENERGY?
All our beautiful jewelry is infused with reiki energy. Why not connect and try out our reiki sessions for yourself.
REIKI SESSION