Regular price
Sale price
$56.00 USD
Unit price
per
Sale
Sold out
Crown chakra set is handmade with grade A or higher crystals that have been infused with good energies and reikied by certified masters. The crown chakra necklace 21 inches and can be adjusted to 24 inches. It is made with a purple and blue tie-dye hemp cord. The bracelet is made with an indigo cord and is adjustable. The hand selected stones for the crown chakra set are clear quartz, labradorite, howlite, amethyst, selenite and herkimer diamond.
Clear Quartz- Clear Quartz encourages clarity of thought and purpose to one's heart and mind. It works on all levels of the energetic and physical bodies and resonates with all chakras. Clear Quartz will amplify any energy with which it moves into resonance, including other stones, constantly broadcasting that energy into the Earths electromagnetic field. This makes Clear Quartz an excellent stone to use for healing, manifestation or prayer work. Clear Quartz helps to establish a strong, clear connection to higher guidance.  Clear Quartz amplifies energy, Has memory and is programmable, Brings heightened spiritual awareness, Opens chakras, Expands consciousness, Used to communicate with guides, Encourages clarity, Amplifies psychic abilities, Stimulates the nervous system, Growth of hair and fingernails.
Howlite- Howlite is a powerful stone to bring awareness to your mind. It is known to calm the emotions, the psyche, and one's energies. It may prepare one to receive wisdom or direction from higher realms by clearing and calming the energetic pathways. It has been used to release attachments from old pains or past life issues and then assist in processing the emotions associated with that endeavor while bringing peace to those areas. The crown chakra is all about a quiet calm mind and being connected to higher energetic and spiritual realms. Howlite works to clear a pathway for the other stones included in the crown chakra line to fully activate your highest self. Think of it as a bull dozer that clears the mind of obstacles so that you can see and achieve access to the spirit realm. This stone is an important tool in your activation arsenal.
Labradorite- Labradorite stone meaning is strongly connected to these gems reputation as the top protector stone in the mineral kingdom. With its ability to clean, balance and protect the aura, it is widely used in crystal healing therapies.
The labradorite's metaphysical properties works well with the crown chakra, it calms the mind by relieving stress and anxiety and balances the energy flowing through our body. A great tool to boost intuition, the stone can be used by placing it into the third eye chakra which could help you deepen your meditation, connect with your guardian angel, spirit guide and totem animals in such a profound way.
Amethyst- Amethyst is a remarkable stone of spirituality and contentment, known for its metaphysical abilities to still the mind and inspire an enhanced meditative state. Its inherent high frequency purifies the aura of any negative energy or attachments, and creates a protective shield of Light around the body, allowing one to remain clear and centered while opening to spiritual direction. Amethyst stimulates the Third Eye, Crown, and Etheric Chakras enhancing cognitive perception as well as accelerating the development of intuitive and psychic ability. It initiates wisdom and greater understanding and is a stone of comfort for those grieving the loss of a loved one. Amethyst facilitates meditation, Helps communication with ones guides and angles, Helps to understand the root cause of ones imbalance or disease, Helps reveal self destructive patterns of the ego, Helps those who feel they are not native to planet earth, Used to heal addictive behavior patterns, Helps with clarity of mind.
Selenite-  Selenite healing properties are all about activation and reaching higher planes. It is known for connecting to the third eye, crown, transpersonal and Etheric chakras. Through radiating light energy, it promotes purity and honesty. It forces the person holding it to be honest with themselves. By clearing energy blockages, selenite allows for liquid-like energy fluidity. It can align the chakras and raise awareness to a higher plane. Selenite opens and activates the third eye, crown chakra and Soul Star, Cleanses the auric field, Clears congested energies, Lifts awareness to higher planes, Compels one to move forward in life, Helps remove stagnation.
Herkimer Diamond- Herkimer Diamonds help to relieve tensions, producing a peaceful calm. Working with Herkimer Diamonds is said to bring visions and an increase in psychic experiences. Great for meditation, Herkimer Diamonds can help one to experience true Divine Grace and bring Divine energy down into the Third-Eye and Crown Chakras. As such, Herkimers have the capacity to aid in astral travel and lucid dreaming.The Herkimer Diamond is a stone of release and relaxation. It helps to clear the mind/body of unconscious fears and repressions, allowing for a complete and total relaxation and expansion of life energy. The Herkimer Diamond can also be helpful to release and remove toxins from the body. Herkimer diamond provides access to divine energies, Facilitates connection with higher domains, Promotes truth and vision, Used to clear energy fields, Can help remove density in the emotional body, Used as support stone for other minerals.

PLEASE NOTE:
This item contains selenite. Avoid getting these products wet. For proper jewelry care take jewelry off before bathing or swimming and take take your jewlery off before going to bed

Lala Lotus Co. offers a matching bracelet for this necklace. The necklace is $45, the bracelet is $25. If bought together we offer 20% off of the total coming to $56
If you would like a different size, more than one of this necklace, have any questions, or if you would like to order a custom piece message me on Etsy, instagram, or email Lalalotusco@gmail.com
Shipping & Returns

Shipped within 3-5 business days.

Custom orders will be longer to ship out.

Shipping time depends on postage chosen at checkout.
Care Instructions

Jewelry Care:
Avoid Contact With Moisture
Water, perfumes, creams, and other beauty products.

Remove Jewelry:
When exercising, Bathing, or Sleeping

Store Jewelry Safely When Not In Use:
In a Box or a Jewelry Bag
Share
View full details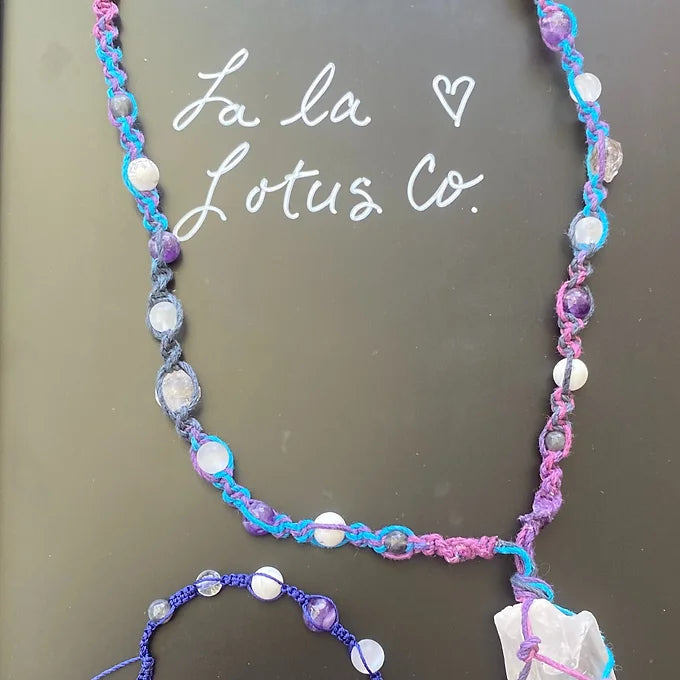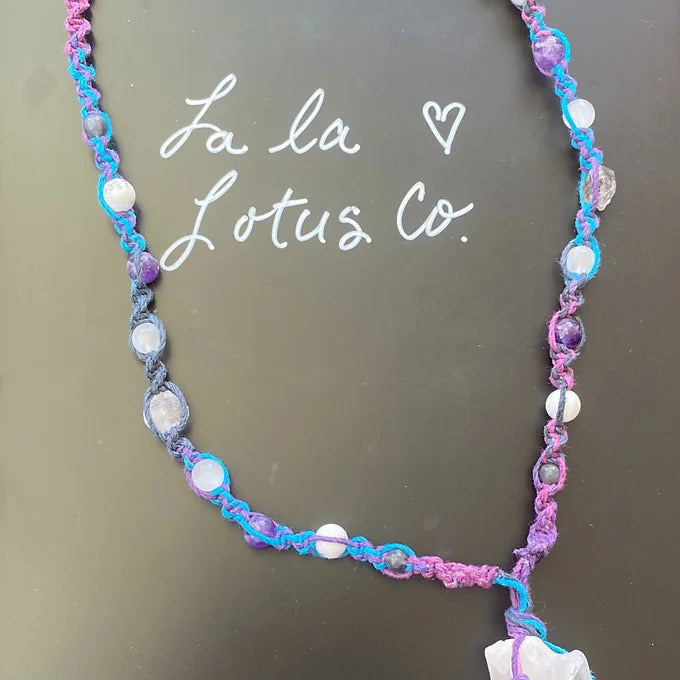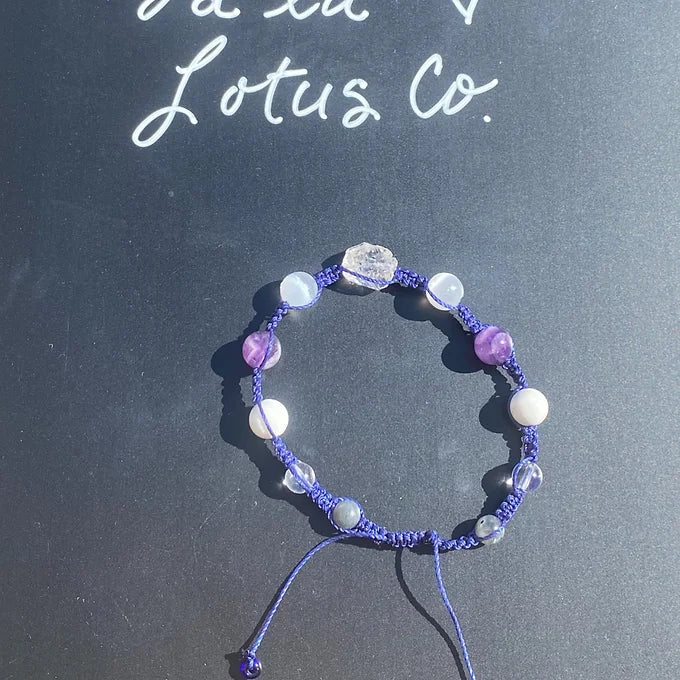 WORRY FREE EXCHANGES

Need something returned? Please reach out to us. We are happy to help.

FREE SHIPPING OVER $50

Free Priority Shipping on orders over $50 + insurance and tracking included.

MAGICAL CUSTOMER SERVICE

Something we can help you with? Issue with an order? Just wanna send us fan mail? Contact us at lalalotusco@gmail.com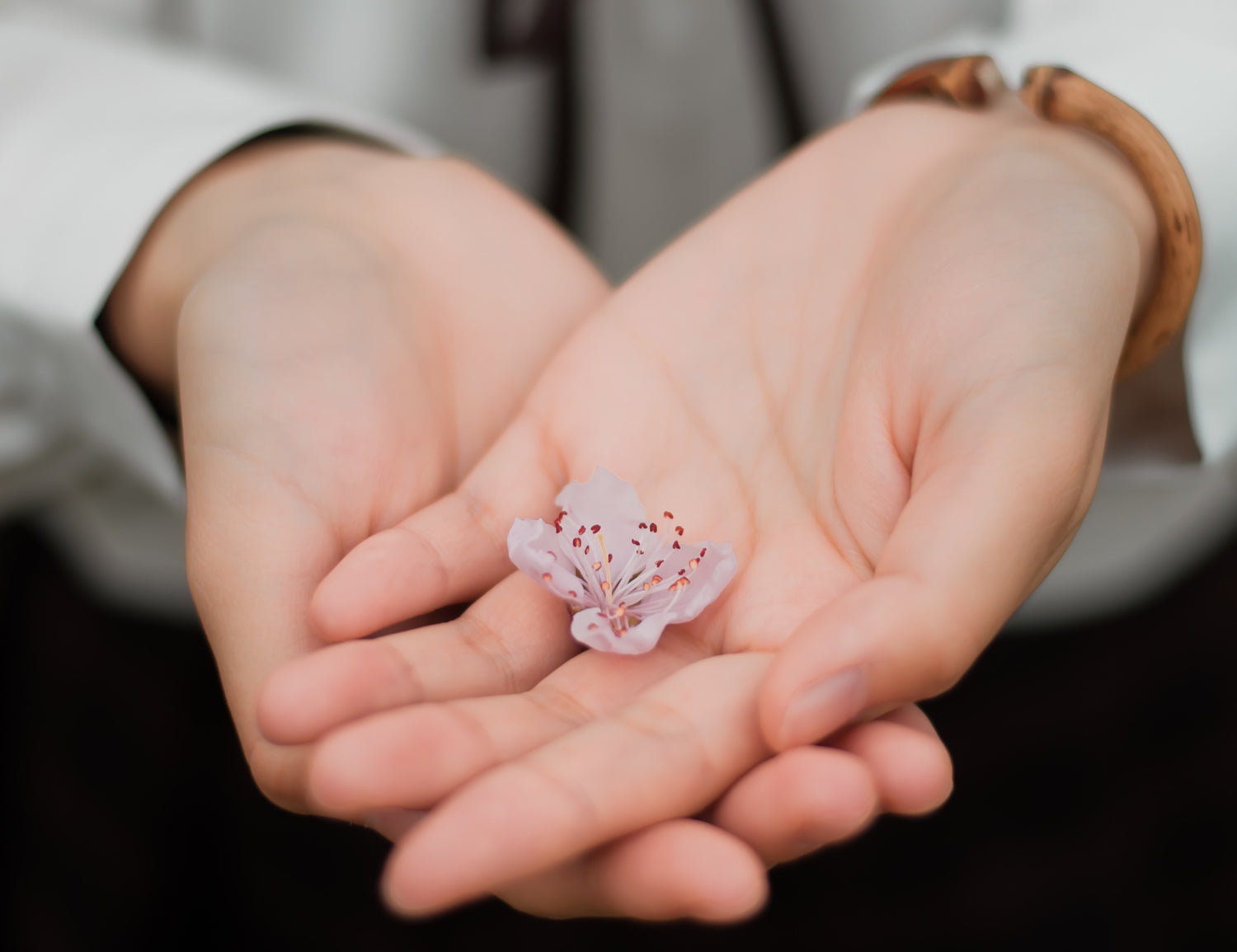 NEED SOME REIKI ENERGY?
All our beautiful jewelry is infused with reiki energy. Why not connect and try out our reiki sessions for yourself.
REIKI SESSION