Regular price
Sale price
$50.00 USD
Unit price
per
Sale
Sold out
Blue Kyanite earrings are handmade with sterling silver and 24 karat gold plated materials. The kayanite is grade AA. Earrings are about 4.5 inches.
This item has been reikied by a certified Reiki master.
Kyanite meaning- Kyanite is an excellent stone for meditation and attunement.  It will not retain negative vibrations or energy, therefore never requiring clearing.  Kyanite aligns all chakras and subtle bodies instantly.  It provides a balance of yin-yang energy and dispels blockages, moving energy gently through the physical body. Kyanite has a calming effect on the whole being, bringing tranquility.  It encourages psychic abilities and communication on all levels.  It drives away anger, frustration, confusion, and stress and helps to provide a capacity for linear and logical thought.  Kyanite provides a stimulating energy, encouraging perseverance in and support of activities and situations which would normally reduce one's strength.  It can help when connecting to your spirit guides.  Kyanite induces dream recall and can promote healing dreams. 
Blue Kyanite opens the throat chakra, encouraging communication and self-expression.  It cuts through fears and blockages, helping to speak one's truth.  It is very useful for public speakers and performers as it strengthens the voice and heals the throat and the larynx.
 
Reiki- Reiki is hands-on natural healing using the universal life force energy. the term comes from the Japanese words "rei," meaning universal, and "ki," which means vital life force energy that flows through all living things. Reiki, an abundant, gentle spiritual energy is not tied to any specific religion or nationality.
Sterling silver jewelry care-
1.keep dry
2. It's best to store silver in individual, air-tight bags with anti-tarnish properties. These types of bags keep air exposure out and keep the shininess and brilliance intact.
3. It is optimal to remove jewelry during the following times: 
Household chores, such as dishes, laundry, and when using cleaning supplies
When exercising, at the gym, or playing contact sports
When showering or bathing 
Swimming, hot tubs, or saunas
Very hot places (such as when lying out at the beach or pool)
When getting ready (i.e: putting on lotion, makeup, hair products)
Preparing, cooking, or eating foods that contain sulfur (this includes eggs and mayonnaise). 
Outside chores or tasks, such as gardening 
Gold-filled jewelry care-
Gold Filled: Gold-filled jewelry has around 100% more gold than gold-plated jewelry and much higher tarnish resistance.  It is made by bonding together gold and another base metal, so there is gold in the entire piece and not just an outside coating. It will not flake off or change colors.  Gold-filled is a great (and economical) alternative to solid gold jewelry.  This type of gold is easy to maintain and normally lasts a lifetime.
 
You are fine to shower in gold-filled jewelry, get it wet, wear it for life! We do recommend you remove it in saltwater or chlorine.  Wearing it while using basic lotions is fine, but remove it when putting on anything strong- retinol, peels, glycolic acid, etc.
Shipping & Returns

Shipped within 3-5 business days.

Custom orders will be longer to ship out.

Shipping time depends on postage chosen at checkout.
Care Instructions

Jewelry Care:
Avoid Contact With Moisture
Water, perfumes, creams, and other beauty products.

Remove Jewelry:
When exercising, Bathing, or Sleeping

Store Jewelry Safely When Not In Use:
In a Box or a Jewelry Bag
Share
View full details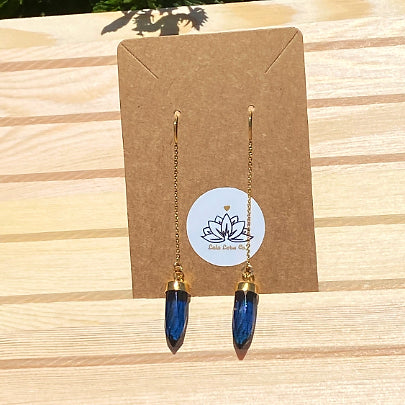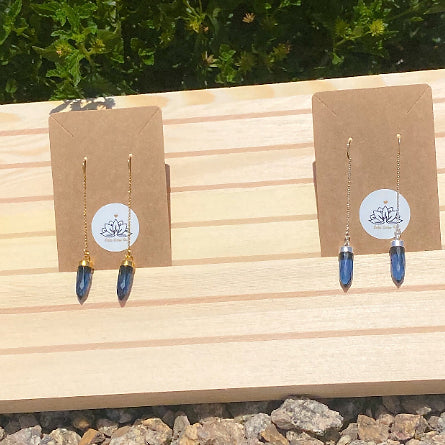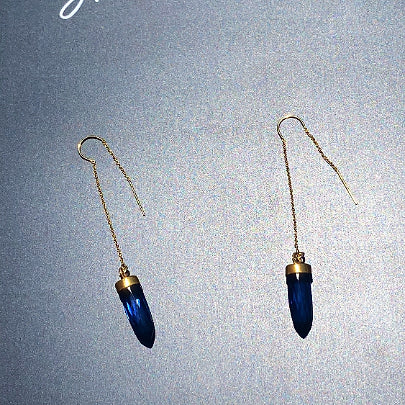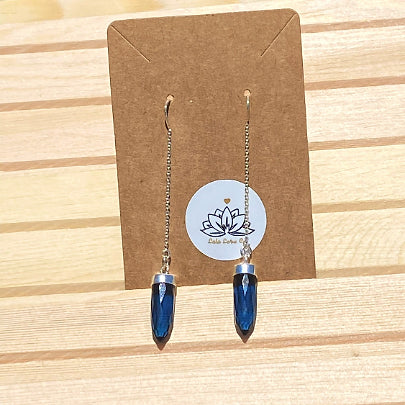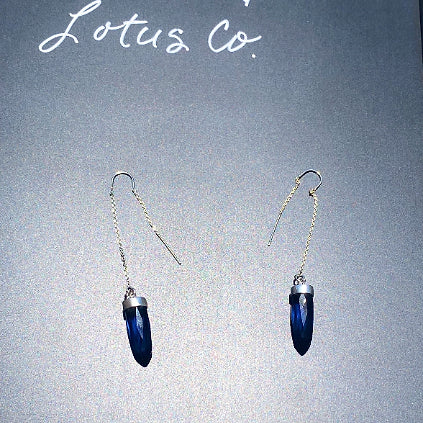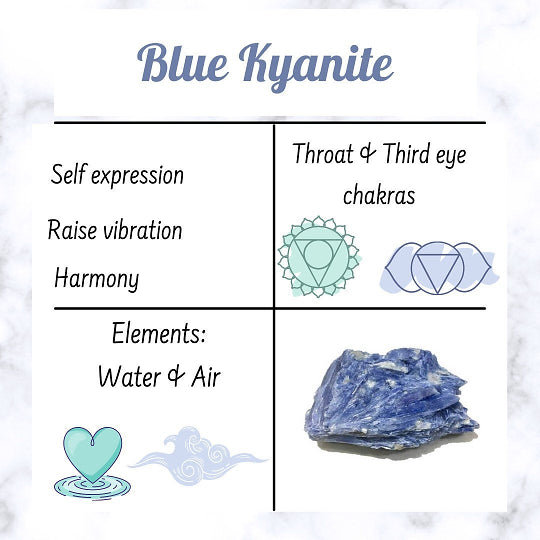 WORRY FREE EXCHANGES

Need something returned? Please reach out to us. We are happy to help.

FREE SHIPPING OVER $50

Free Priority Shipping on orders over $50 + insurance and tracking included.

MAGICAL CUSTOMER SERVICE

Something we can help you with? Issue with an order? Just wanna send us fan mail? Contact us at lalalotusco@gmail.com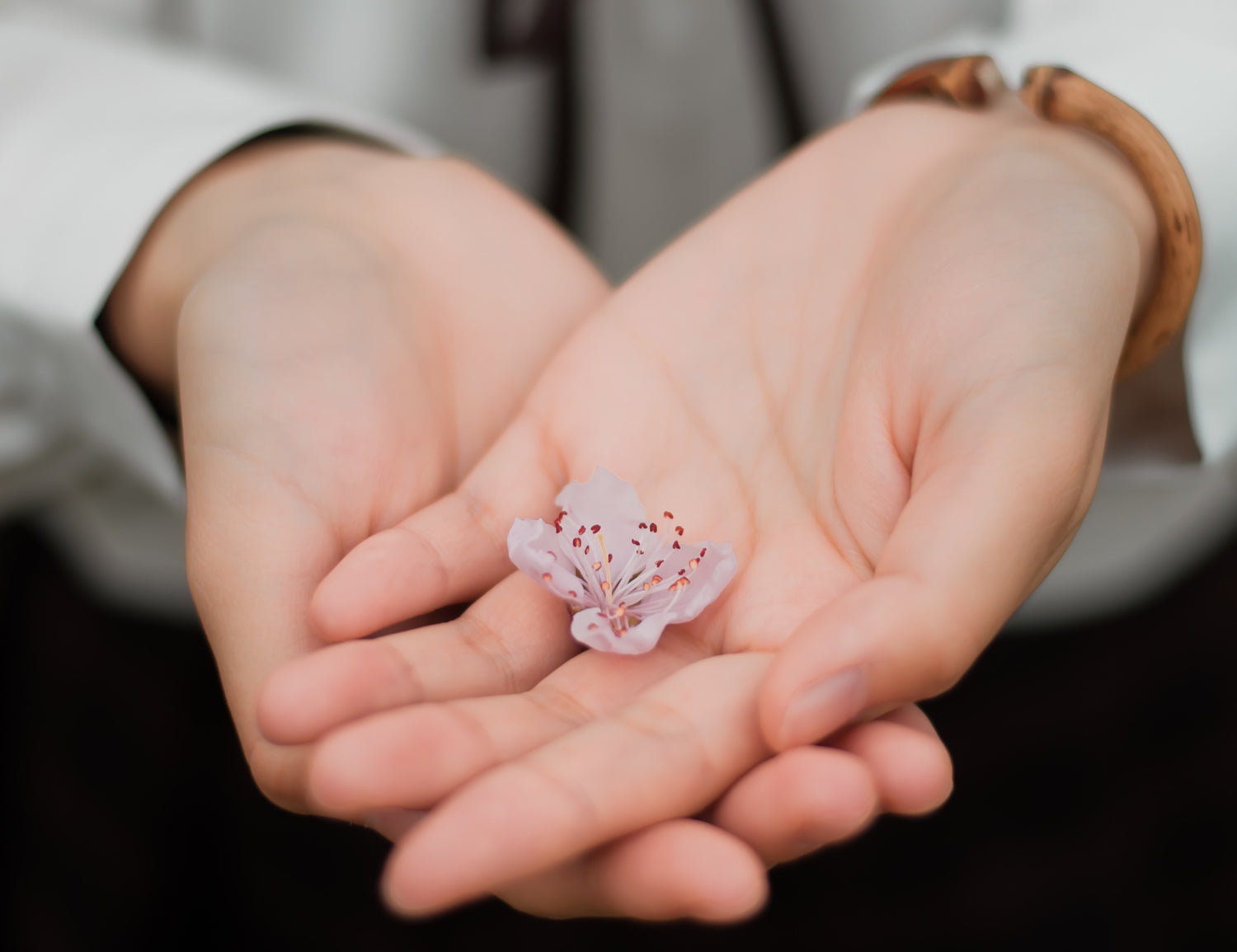 NEED SOME REIKI ENERGY?
All our beautiful jewelry is infused with reiki energy. Why not connect and try out our reiki sessions for yourself.
REIKI SESSION