Regular price
$375.00 USD
Regular price
Sale price
$375.00 USD
Unit price
per
Sale
Sold out
This listing is for 1 Reikied Malachite Azurite of your choice. Please refer to the product photos for selection, there will be a number in the upper right corner that correlates to each crystal. 
Proper Care of Azurite-Malachite: 
Azurite-Malachite is a soft stone and its surface can be easily damaged, please handle this crystal with care. Additionally, this copper carbonate combination is extremely sensitive to heat, as well as sun-bleaching. Always store your stone in a dark place and in a separate container from other jewelry pieces to prevent damage. DO NOT use steam or ultrasonic cleaners to wash this crystal, instead wipe the surface with a soft, dry cloth.
Keep Away From:
Hot WaterOvens and Other Hot Surfaces
Steam
Do Not Leave in it the Sun as it will make the color fade.
Azurite Malachite, just like any Malachite specimen, is quite TOXIC in its raw condition. DO NOT breathe in Malachite dust or submerge it in water. DO NOT lick this crystal. It is TOXIC.
Metaphysical Properties:
Azurite Malachite is a powerful stone that has a variety of metaphysical properties making it a wonderful piece for your collection. It is believed that Azurite enhances spiritual communication, and promotes healthy change and growth. Azurite Malachite helps to release negative emotions and facilitates feelings of inner peace. Azurite has been known through the centuries as a stone of heaven. Azurite promotes insight in all areas of life and stimulates creativity. Linked to the Third Eye Chakra, it will enhance your intuition and clear all blockages that are preventing you from manifesting the life of your dreams.It removes and replaces coldness with love, compassion, and warmth. Malachite is a gorgeously green stone that encourages us to take action and allow change to happen. Malachite is a powerful healing stone that promotes emotional healing and enourches your spirit to be free. It is believed that Azurite Malachite, through its combination of crystals and effects, departs a fresh outlook on life. It eliminates egocentric traits and clears vanity and conceit. This lovely stone helps us embrace and love life. Azurite Malachite is known to calm anxiety and fear as well as promote flexibility in your thoughts and actions, helping us to easily adapt to change and new energies. Not only is this stone calming by soothing emotional distress, it is also known to enhance and develop psychic abilities. This is a magnificent stone to use for all healing purposes, including both physical and emotional traumas as well as past life traumas. This centering stone is excellent for helping us find our place in this vast universe. Azurite Malachite helps us to feel grounded, nurtured, and well rounded. It helps us to expand our horizons in many ways and acts as a bridge between our intuitive and intellectual aspects.
Reiki Healing Tip: Azurite Malachite is a very absorbent and welcoming stone. Simply put a piece of Azurite Malachite on the affected area of the body and it will draw the trauma out. Make sure to cleanse your crystals when you're done.
Suggested clearing and charging methods: 
Smudge with sacred smoke like sage or palo santo

Cleanse and charge on a Selenite plate or bowl
Shipping & Returns

Shipped within 3-5 business days.

Custom orders will be longer to ship out.

Shipping time depends on postage chosen at checkout.
Care Instructions

Jewelry Care:
Avoid Contact With Moisture
Water, perfumes, creams, and other beauty products.

Remove Jewelry:
When exercising, Bathing, or Sleeping

Store Jewelry Safely When Not In Use:
In a Box or a Jewelry Bag
Share
View full details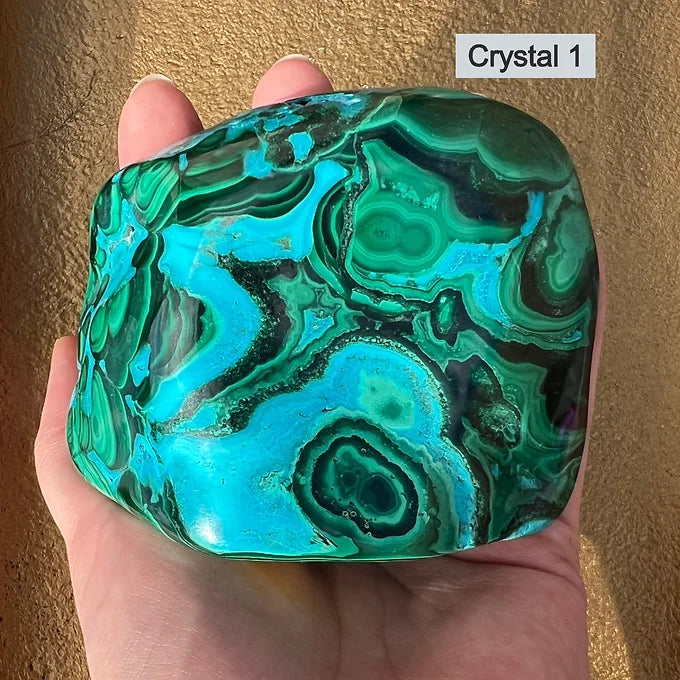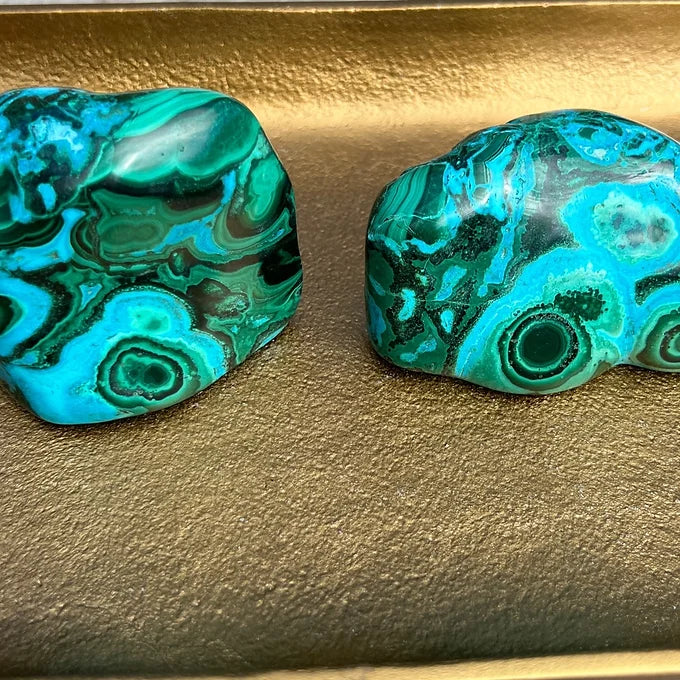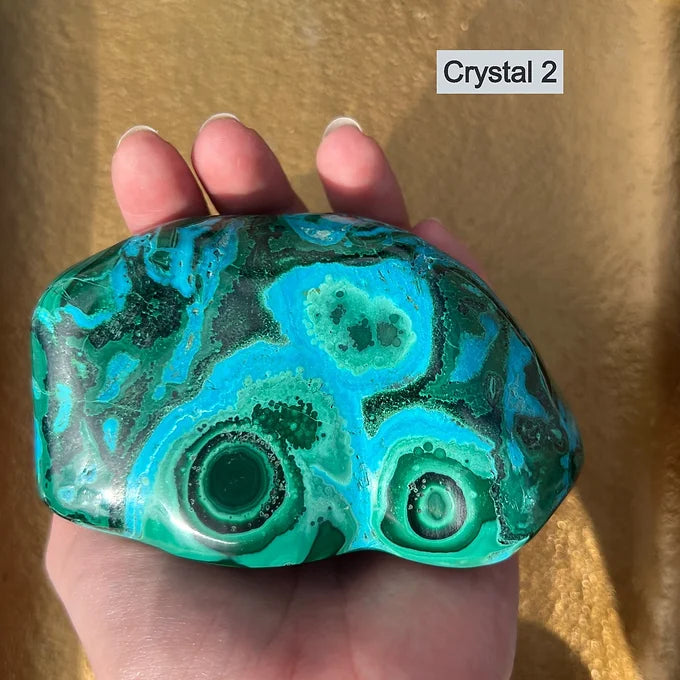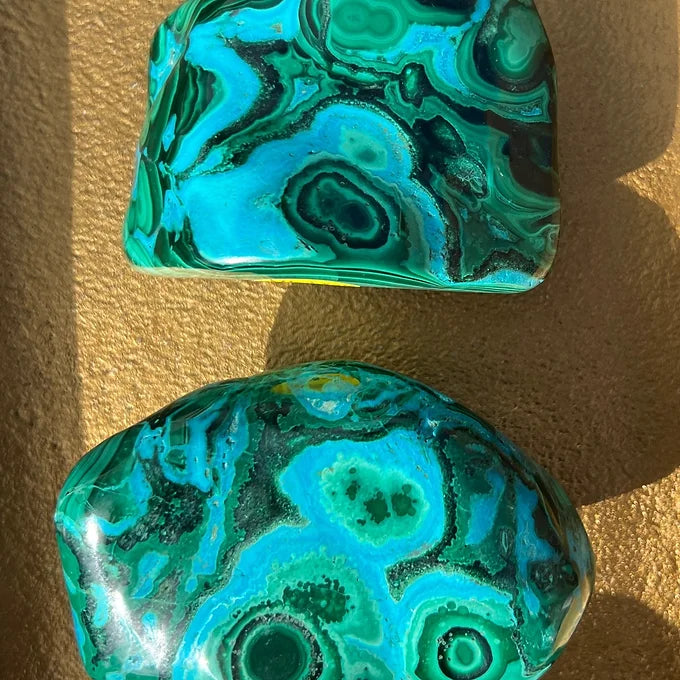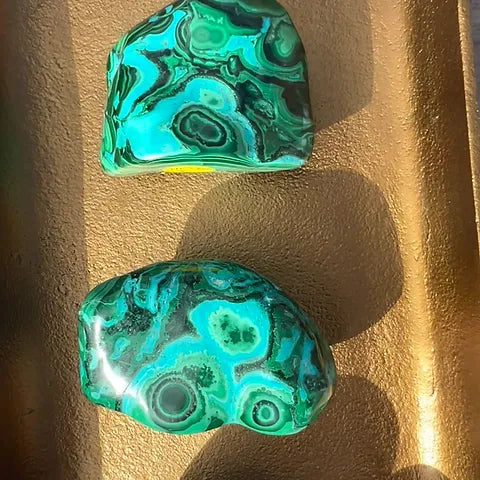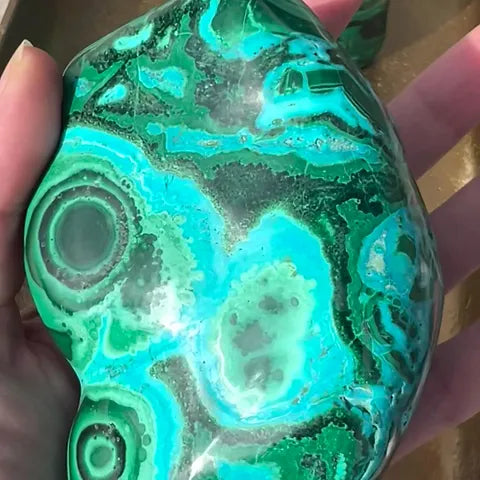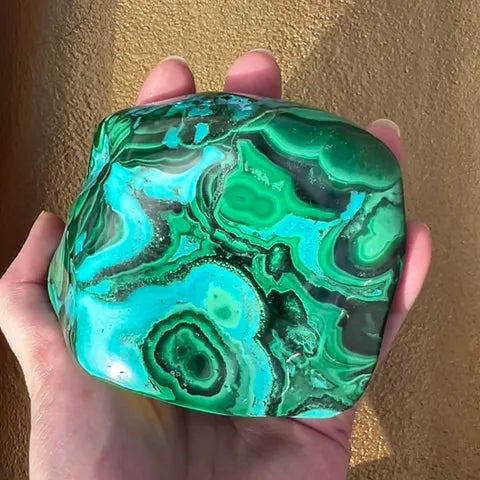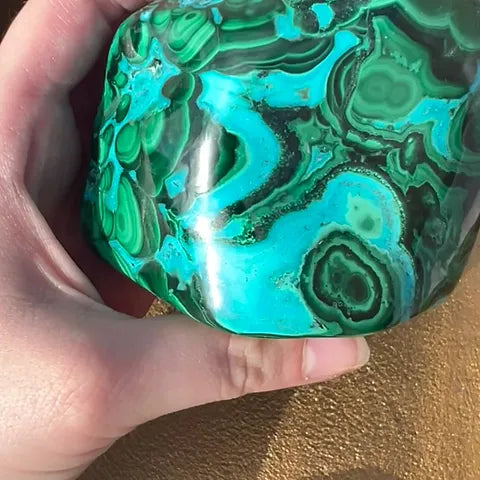 WORRY FREE EXCHANGES

Need something returned? Please reach out to us. We are happy to help.

FREE SHIPPING OVER $50

Free Priority Shipping on orders over $50 + insurance and tracking included.

MAGICAL CUSTOMER SERVICE

Something we can help you with? Issue with an order? Just wanna send us fan mail? Contact us at lalalotusco@gmail.com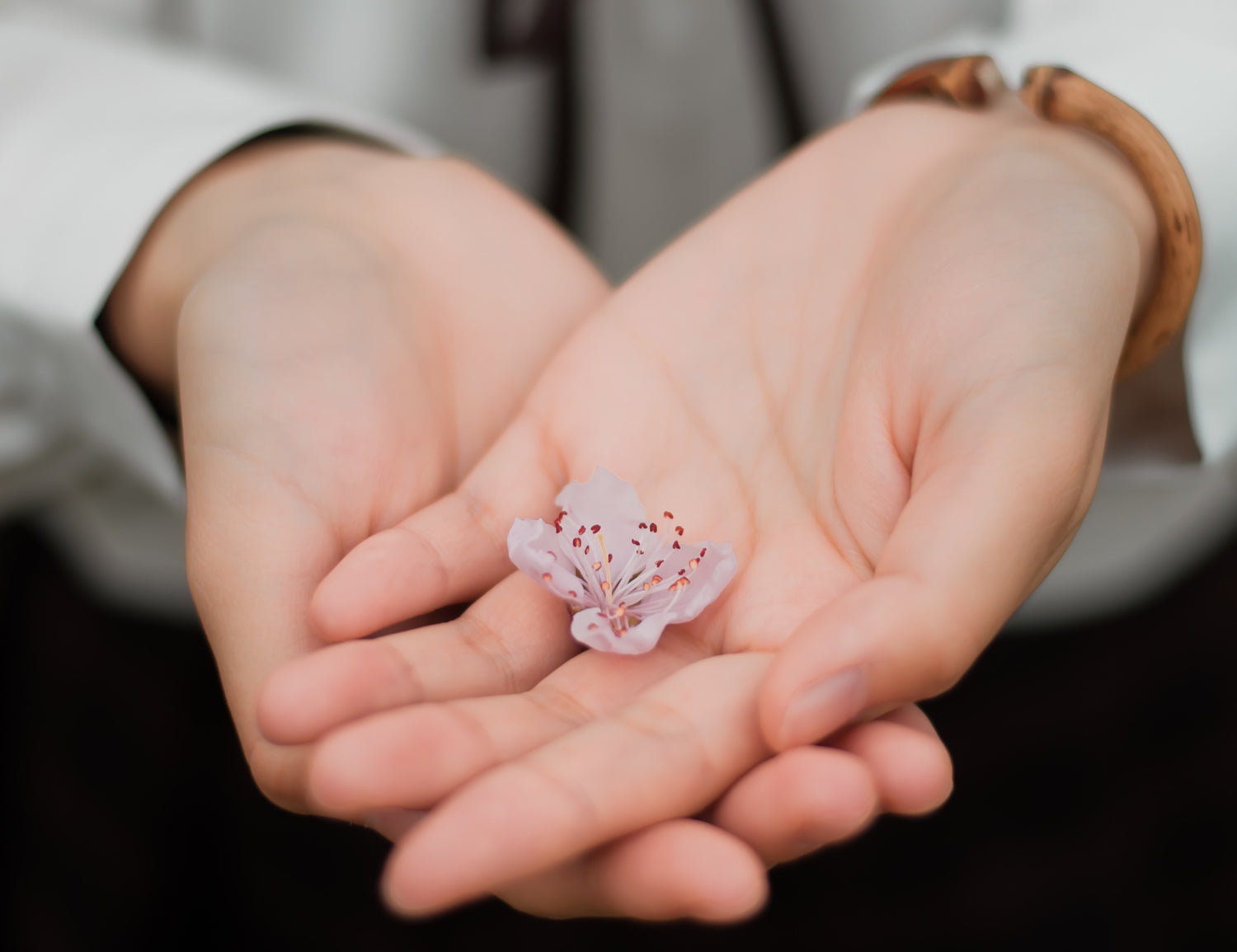 NEED SOME REIKI ENERGY?
All our beautiful jewelry is infused with reiki energy. Why not connect and try out our reiki sessions for yourself.
REIKI SESSION