Regular price
Sale price
$45.00 USD
Unit price
per
Sale
Sold out
Aquarius hemp necklace is handmade with hemp and grade A crystals. 
Amethyst- The birthstone for Aquarius is beautiful Amethyst, which is said to lend a stabilizing effect to the personality and temperament of Aquarius, a sign that shys away from expressing emotions and can sometimes seem aloof and uncompromising. Amethyst is said to have a positive effect on many aspects of Aquarius life. Amethyst is a stone of spiritual protection and purification; cleansing one's energy field of negative influences and attachments. It creates a resonant shield of spiritual Light around the body. Additionally, it acts as a barrier against lower energies, psychic attack, geopathic stress, and unhealthy environments.
Labradorite- Labradorite awakens the spirit and helps the Aquarius sun sign improve their connection to higher spirit. This supports their visionary qualities, balancing inspiration with insight. A stone of transformation, Labradorite is a useful companion through change, imparting strength and perseverance. It balances and protects the aura, raises consciousness and grounds spiritual energies. Excellent for strengthening intuition - promoting psychic abilities.
Rainbow moonstone-  Aquarius sun signs can often become detached from their emotions, which makes Moonstone one of the best Aquarius crystals. It helps bring Aquarians back in touch with their emotions and helps them achieve emotional balance. It also brings out their intuition, calms their busy minds, and relieves stress. Rainbow moonstone is thought to bring balance, harmony and hope while enhancing creativity, compassion, endurance and inner confidence. Rainbow moonstone is believed to help strengthen intuition and psychic perception, especially offering us visions of things that aren't immediately
Aquamarine- Aquamarine is an amazing healing crystal for Aquarius and Pisces energy. This healing crystal is said to be a great stone for the throat chakra. Aquamarine heals the throat chakra by deeply cleansing it from any blocks, clouds, or grime that accumulates. Aquamarine evokes the purity of crystalline waters, and the exhilaration and relaxation of the sea. It is calming, soothing, and cleansing, and inspires truth, trust and letting go. The name Aquamarine comes from the Latin aqua marinus, meaning "water of the sea," and refers to its sparkling ocean-like color.
Fluorite- Aquarius Birthstone: Fluorite is an extremely protective stone at both psychic and physical levels. It will protect you from computer and other electromagnetic emanations; it draws off negativity; and cleanses, purifies and reorganizes anything in the body that is not in order. Fluorite is a highly protective and stabilizing stone, useful for grounding and harmonizing spiritual energy. When working with the upper Chakras, Fluorite increases intuitive abilities, links the human mind to universal consciousness, and develops connection to Spirit.
Clear quartz-Clear quartz is the master healer, making it a solid touchstone for collaborative, community-loving Aquarius. The gorgeous gemstone is considered a go-to for amplifying good energy, clarity of thought, and even the power of other crystals. Quartz is the most powerful healing stone of the mineral kingdom, able to work on any condition. Clear Quartz is known as the stone of power and amplifies any energy or intention. Clear Quartz protects against negativity, attunes to your higher self, and relieves pain.
Onyx- Black Onyx is a centering and balancing stone that promotes emotional strength, helping Aquarians to stop bottling up their emotions, reduce self-doubt, and face their fears. It is also very useful for bringing about transformation, making it a great companion for these world-changers. A powerful protection stone, Black Onyx absorbs and transforms negative energy, and helps to prevent the drain of personal energy. Black Onyx aids the development of emotional and physical strength and stamina, especially when support is needed during times of stress, confusion or grief.
Together all these stones make an Aquarius necklace. This item has been reikied by a certified reiki master and infused with energy from a certified energy healing master! To keep your jewelry lasting as long as possible avoid getting it wet and take it off before bed.
Please keep in mind that every crystal is completely unique. No two crystals are the same.
Shipping & Returns

Shipped within 3-5 business days.

Custom orders will be longer to ship out.

Shipping time depends on postage chosen at checkout.
Care Instructions

Jewelry Care:
Avoid Contact With Moisture
Water, perfumes, creams, and other beauty products.

Remove Jewelry:
When exercising, Bathing, or Sleeping

Store Jewelry Safely When Not In Use:
In a Box or a Jewelry Bag
Share
View full details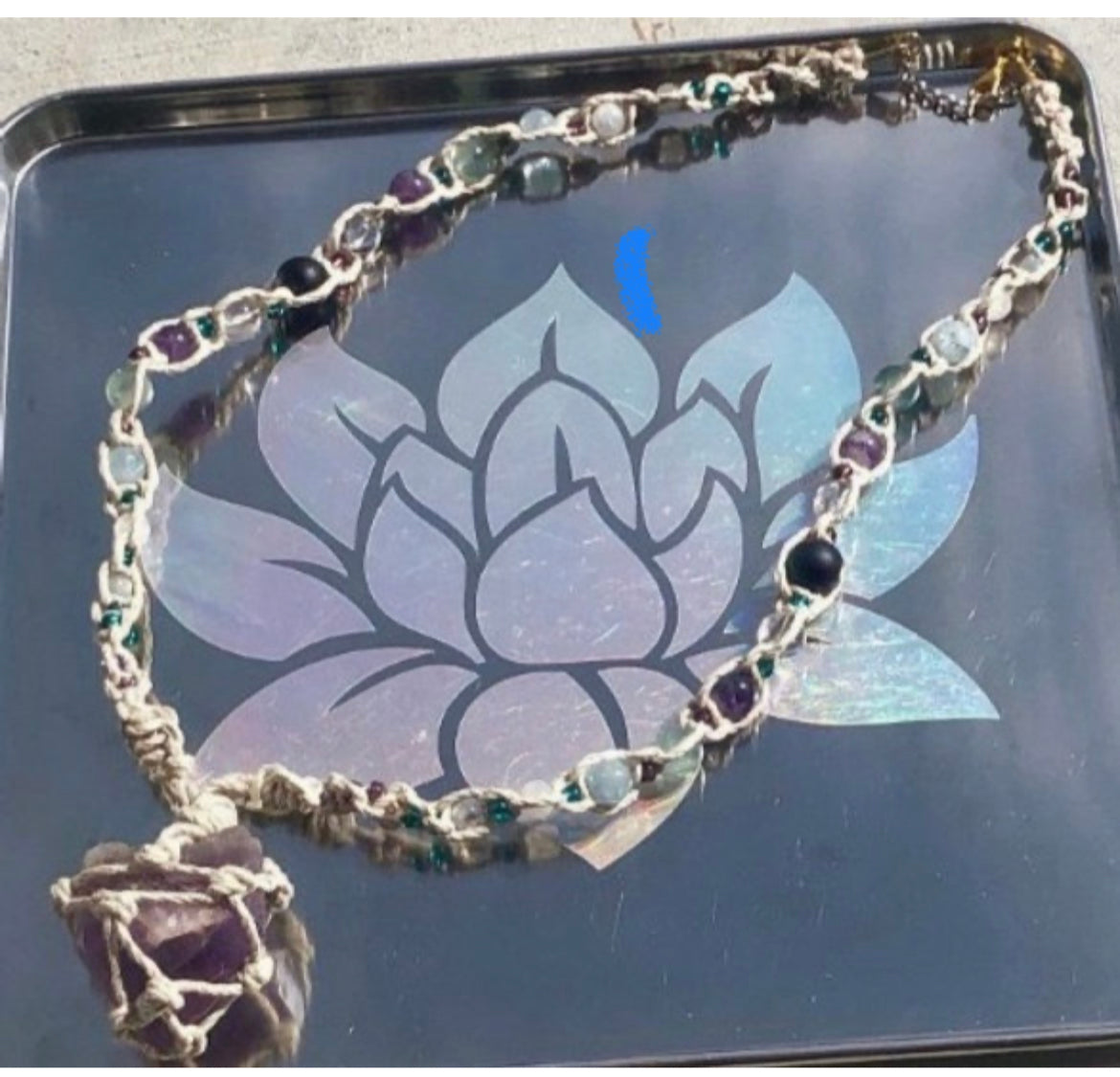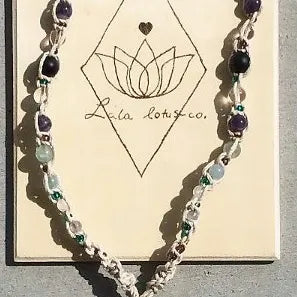 WORRY FREE EXCHANGES

Need something returned? Please reach out to us. We are happy to help.

FREE SHIPPING OVER $50

Free Priority Shipping on orders over $50 + insurance and tracking included.

MAGICAL CUSTOMER SERVICE

Something we can help you with? Issue with an order? Just wanna send us fan mail? Contact us at lalalotusco@gmail.com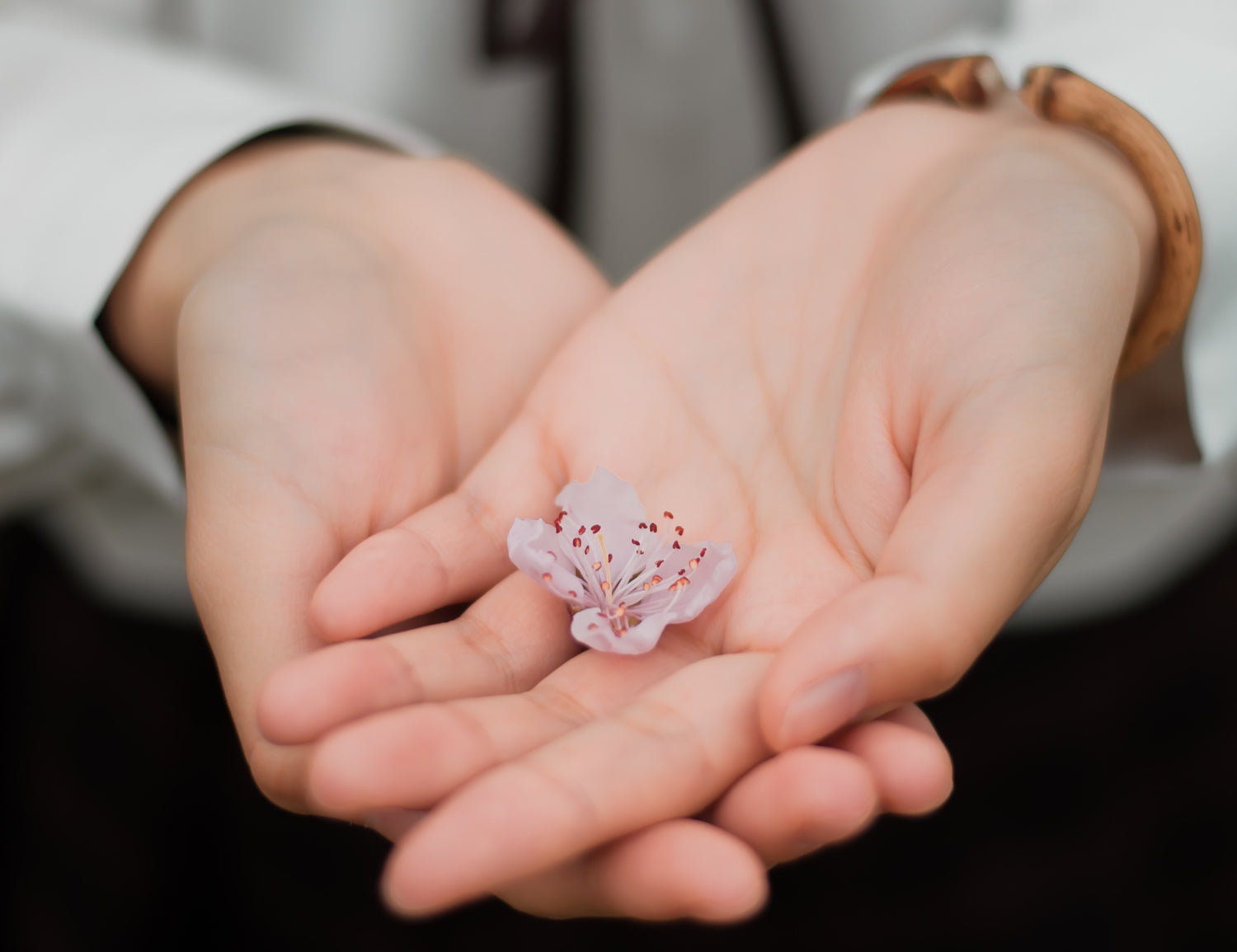 NEED SOME REIKI ENERGY?
All our beautiful jewelry is infused with reiki energy. Why not connect and try out our reiki sessions for yourself.
REIKI SESSION